In San Francisco there are two Chinese restaurants that claim to be the oldest in the city and both were established in the same year: 1920. There's the Hang Ah Tearoom, which also claims to be the first dim sum restaurant in the U.S. The food is reported to be good, but the place has zero atmosphere. The other is the Far East Cafe in the heart of Chinatown. In contrast its dining room is spectacular and apparently much of it is original.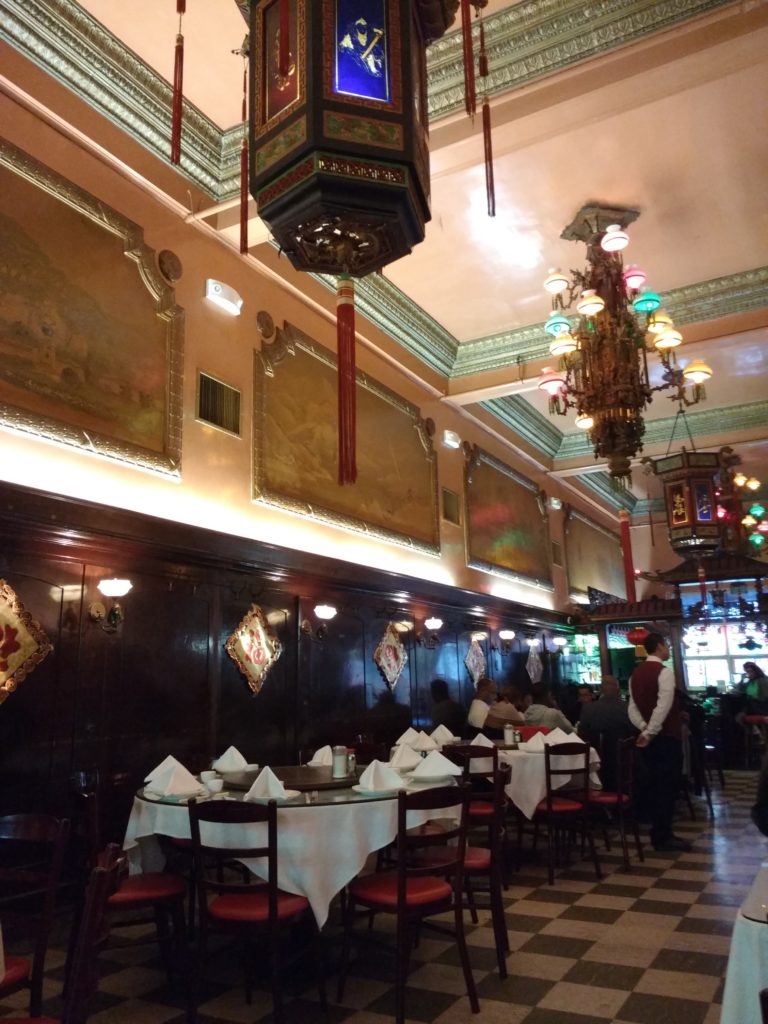 Le Continental couldn't find any detailed info about the Far East Cafe online. All we know is that it opened in 1920 with its ornate lamps, paintings and other decor coming from China.
The Far East Cafe serves traditional Cantonese style Chinese and Chinese-American food, with a sprinkling of Szechuan dishes on the menu as well. They specialize in seafood, so that's what you should order.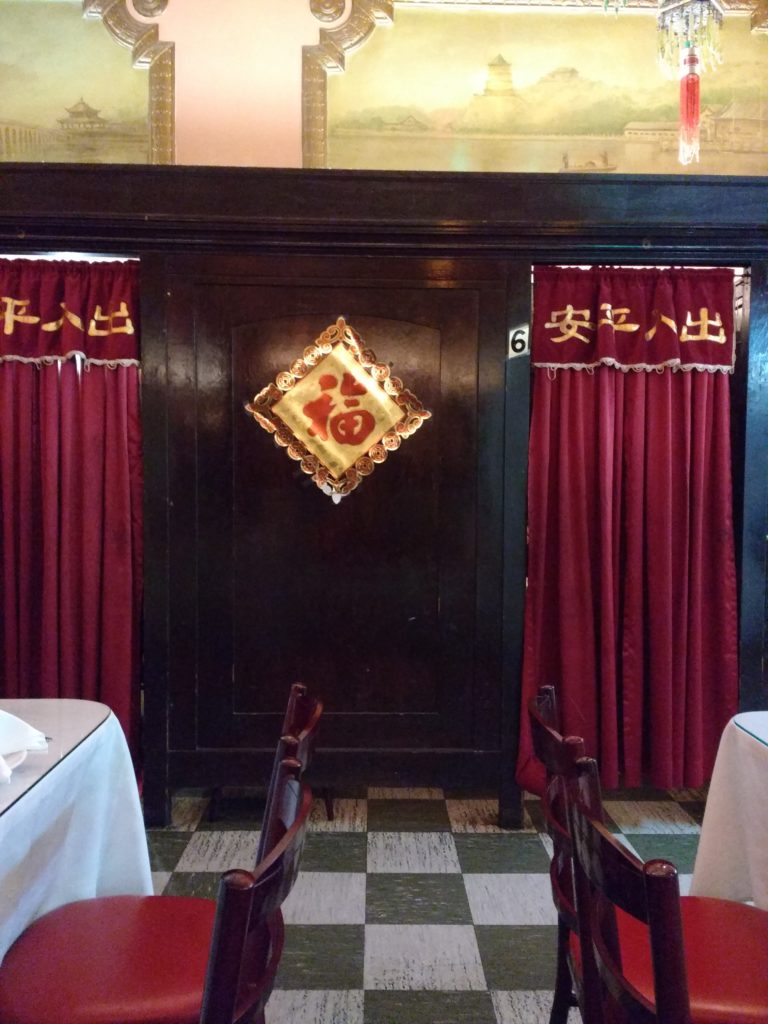 A unique feature are the private wood dining compartments on one side of the dining room (that matches the wood paneling on the opposite side), which the restaurant says are the last in any Chinese restaurant in the city. Sam's Grill and Tadich Grill (both in San Francisco) also still have similar private dining compartments. Reservations are REQUIRED to sit in a private compartment (walk-ins welcome for the main dining room).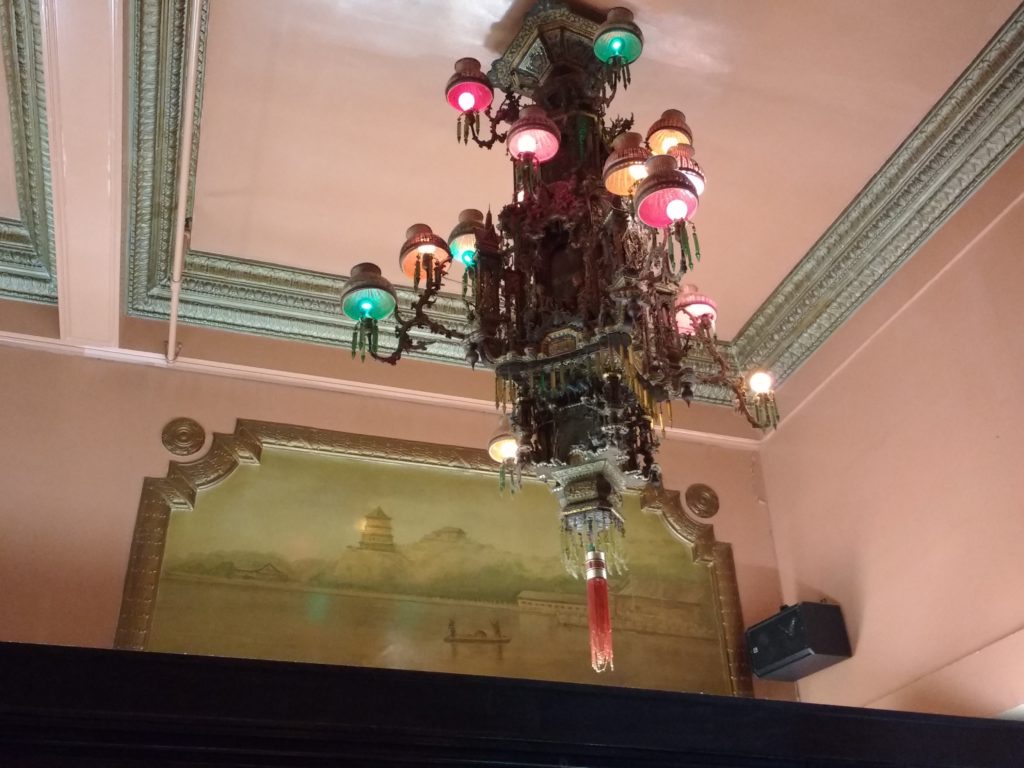 The restaurant was freshly painted since the last time I visited but the colors are pleasing, not garish like in so many Chinese restaurants. And check out those beautiful murals and intricate "palace" lamps! I also love the vintage linoleum floor.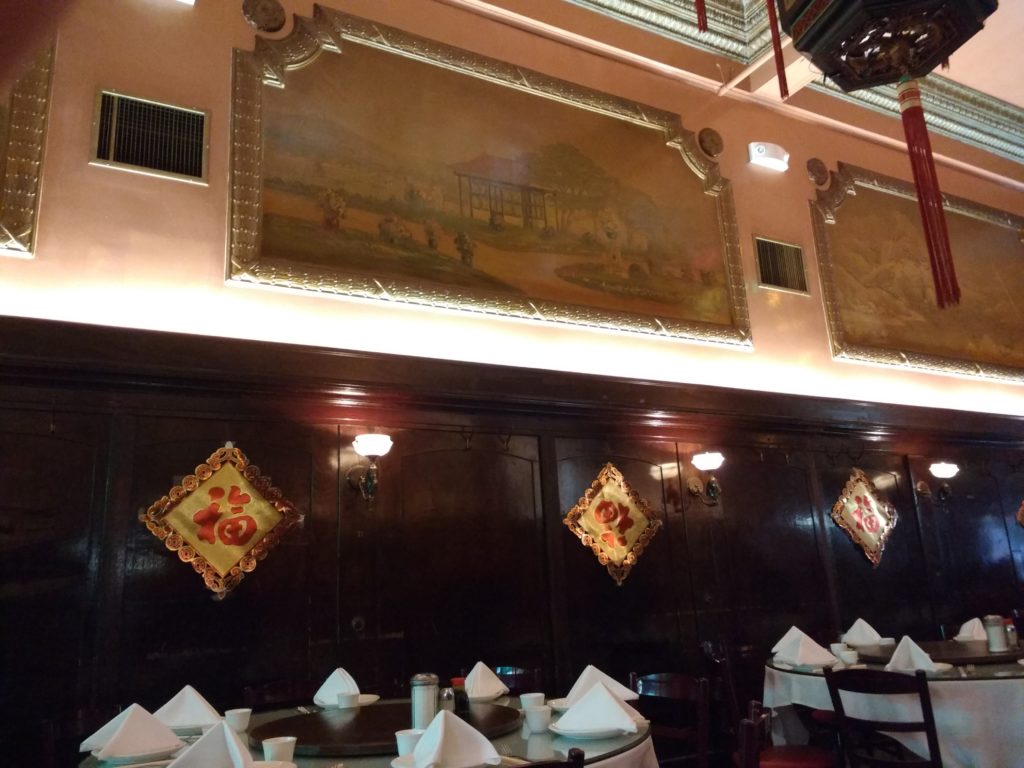 The service was very attentive on my recent visit. The waiters wear black vests with white shirts, black slacks, and red ties.

Far East Cafe
631 Grant Ave, San Francisco, CA 94108
(415) 982-3245
Open daily 11:30am-10pm