As Le Continental is packing for another trip to the continent, I realized that I never finished posting about restaurants I visited on my last trip to Europe.
Without a doubt one of the most beautiful restaurants in the world, Le Train Bleu is the name given to a restaurant in 1963 which was originally called Buffet de la Gare de Lyon when it opened during the Universal Exposition of 1900 (it opened in 1901). It is a grand example of the Belle Époque style of design, filled with 41 paintings of locations in the French rail system, current events, and buildings from the exposition, and the walls and ceiling are covered with gilt and sculptures.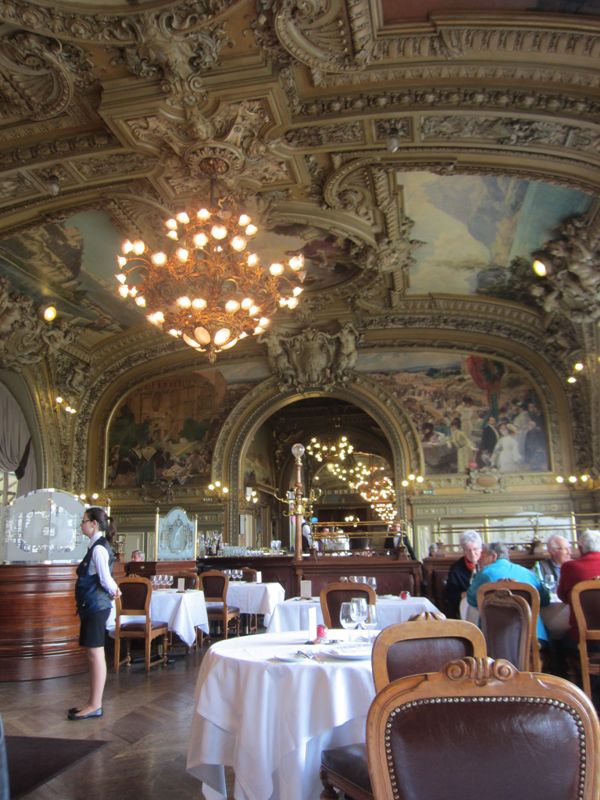 I had some time to kill on a lunchtime layover en route from London to Zurich, so I stopped in for lunch. The steak tartare was excellent, mixed tableside with a dressing the waiter blended from scratch, then rested for several minutes so the flavors would mingle before it was served. You can also get the steak tartare seared (also tableside), which I would have tried if I had known about it (I saw another customer having it this way). The French fries were outstanding as well, very crispy on the outside and creamy inside. Every potato dish I had in Paris seemed so much better than most I've had here!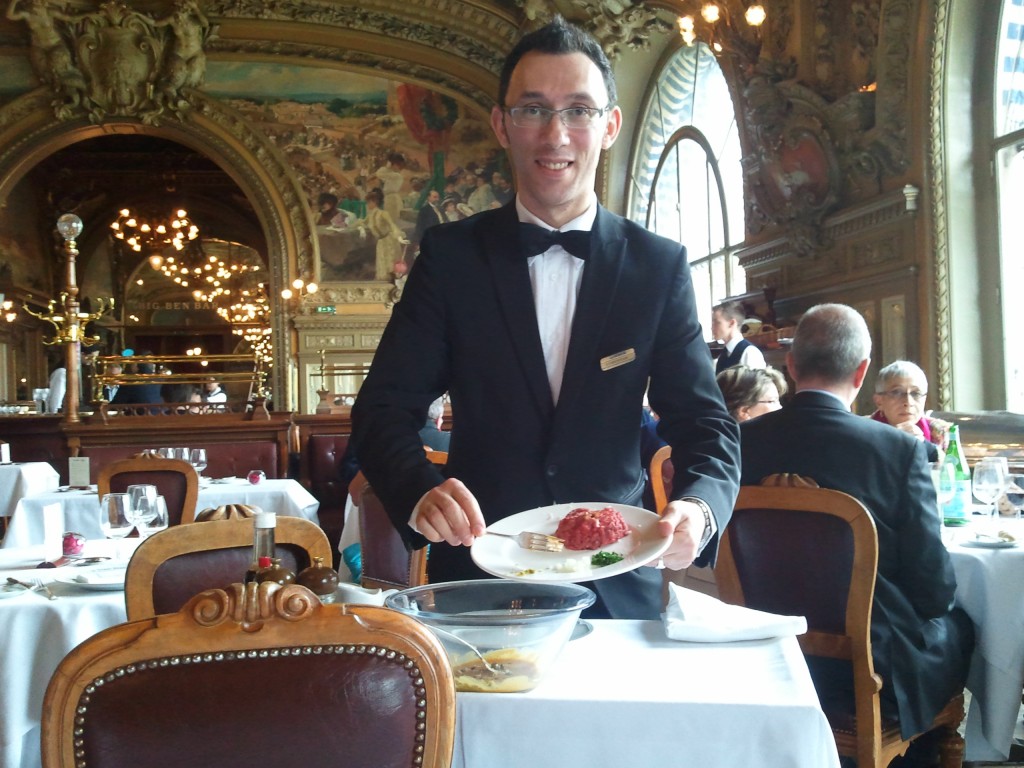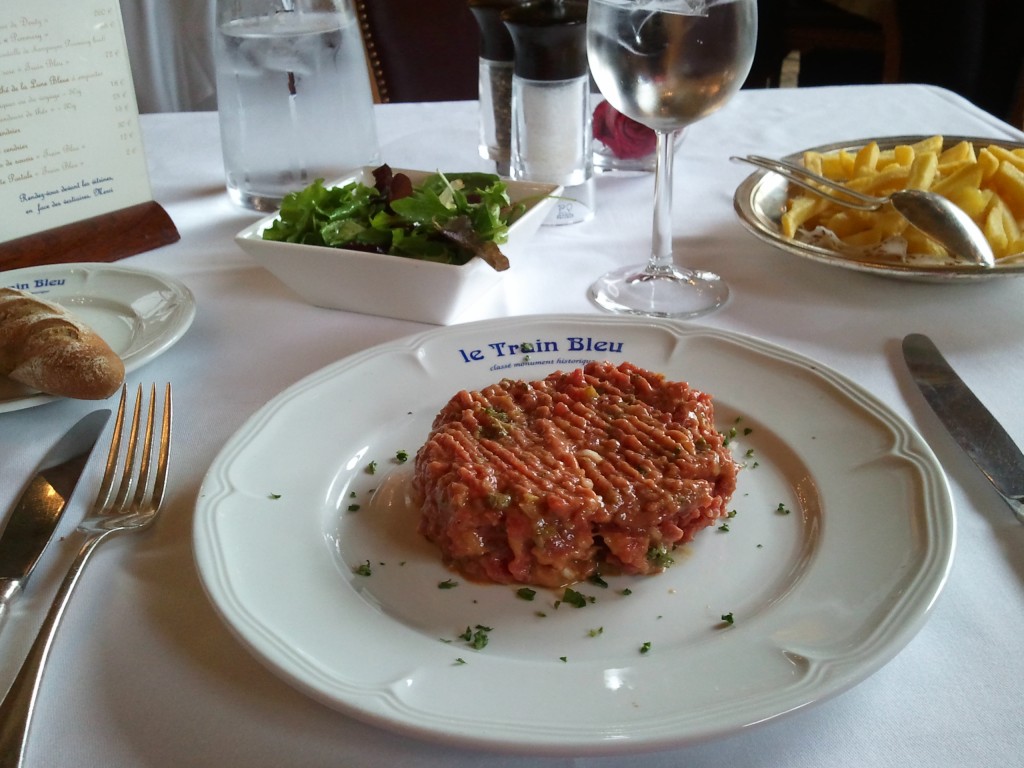 For dessert I had the rum baba, liberally doused with Rhum St. James from Martinique before serving.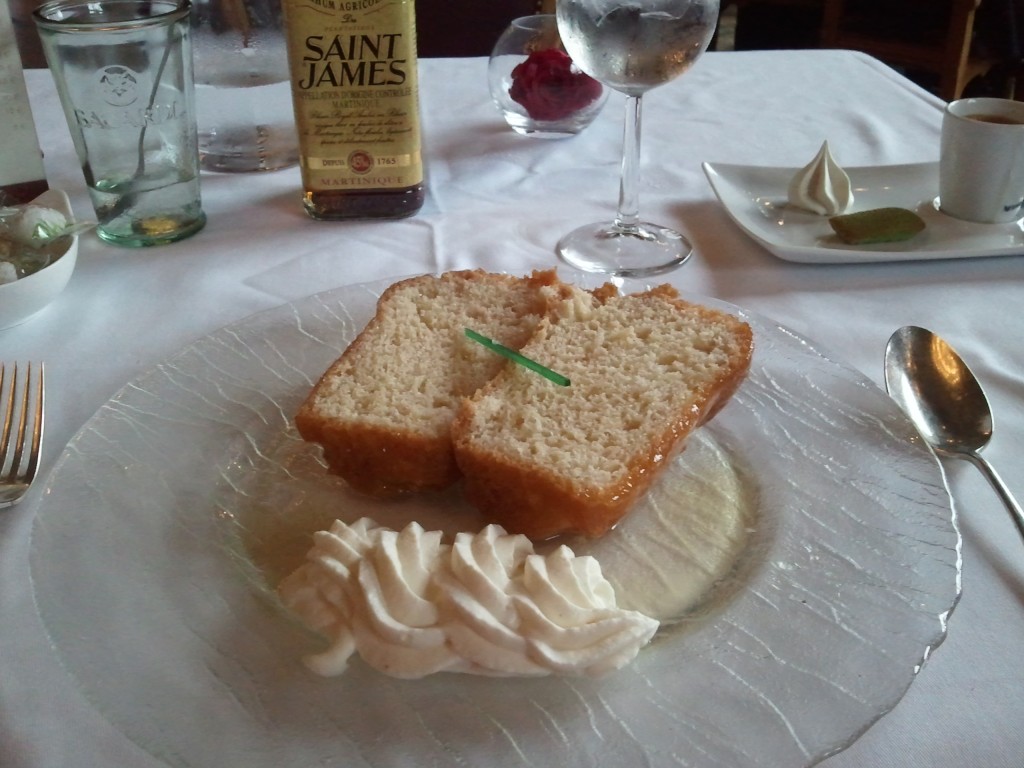 Save your money for this special restaurant (as it is quite expensive) the next time you're in Paris, or schedule a train connection so you can have lunch there. It will be worth it.
Le Train Bleu
Gare de Lyon – 75 012 PARIS
Tel: +33 (0)1 43 43 09 06