I recently spent a nice vacation on the European continent, which explains my lack of posts lately (I could have posted while traveling, but data rates and vacation laziness interfered).
My first day in Paris (my first time in the lovely city) I made a point of having lunch at L'Escargot Montorgueil, on a friend's recommendation, at its current location in the 1st arrondissement (Les Halles area) since 1875 (according to Paris Historic Monuments Registry, though it started as a shop selling escargots and shellfish in 1832).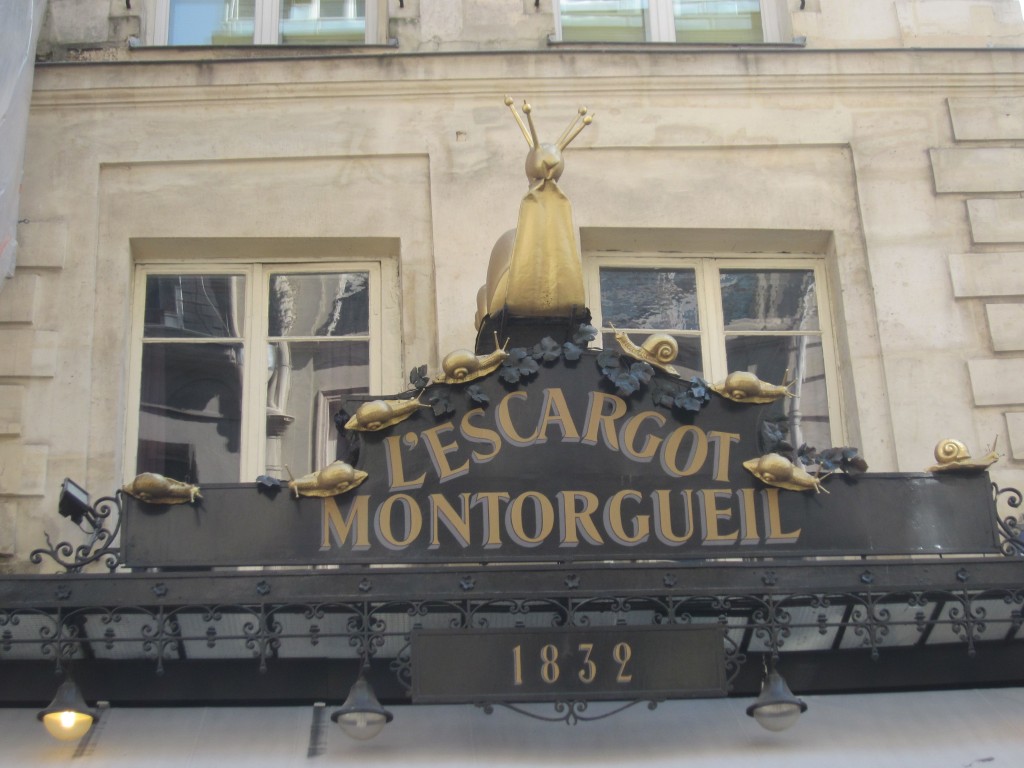 The beautiful interior was mostly decorated (as it exists now) in 1900.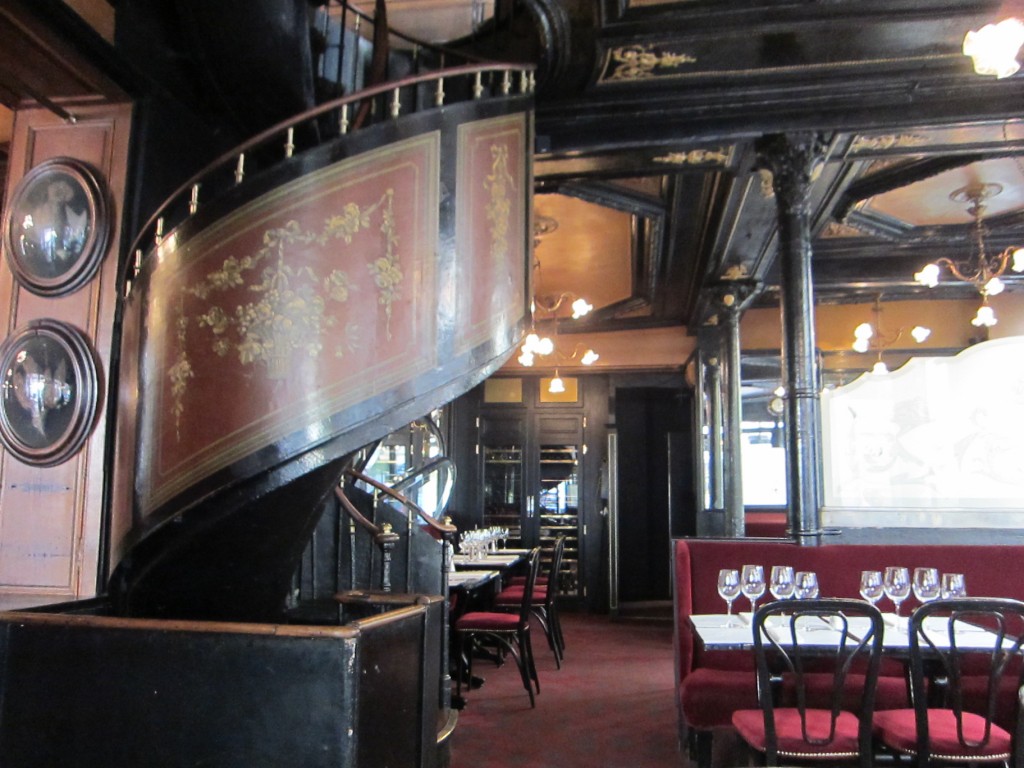 I started with their signature escargots with butter, garlic and parsley, which they invented in 1837 and haven't changed since (watch video), and a somewhat dry, fruity white wine (I never had a mediocre glass of wine in Paris). Magnifique!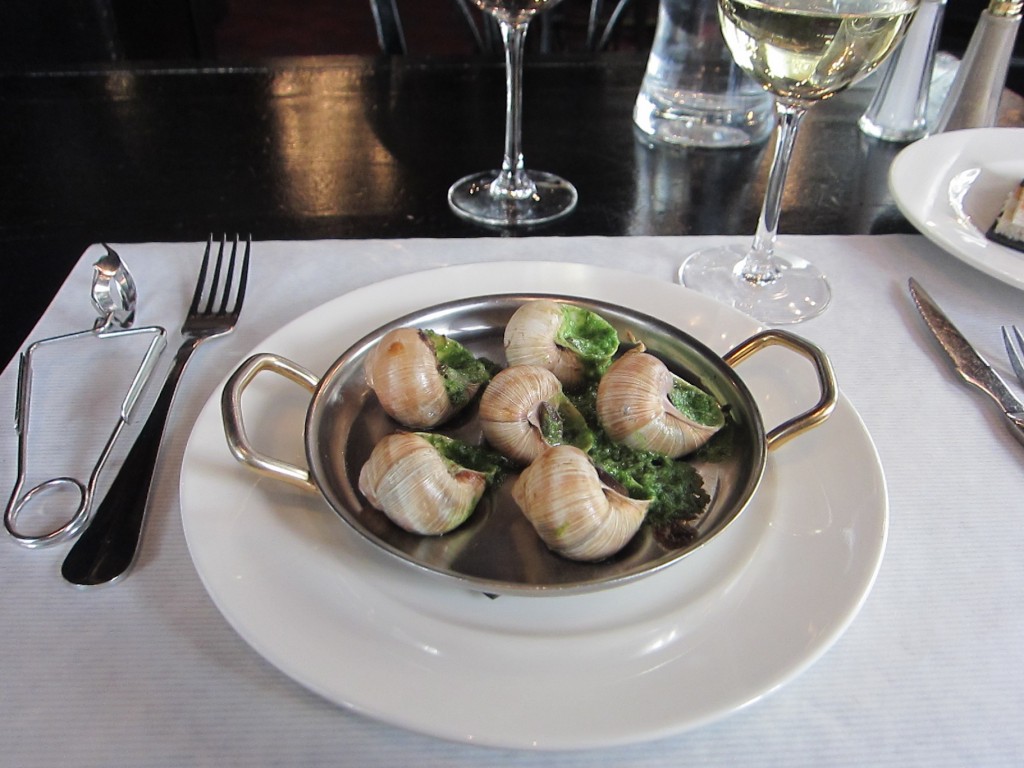 For my main course I chose the pork chop. Seriously, it was the best tasting pork chop I have ever had (a close second was the barbecued pork chop at Kreuz Market in Lockhart, Texas), a bone-in rib chop perfectly cooked to a pinkish medium doneness (just look at that brown crust in my slightly blurry photo). I enjoyed a glass of rosé with my pork (often a good choice in France, from what I've read). The French are great at taking a simple dish and making it perfect.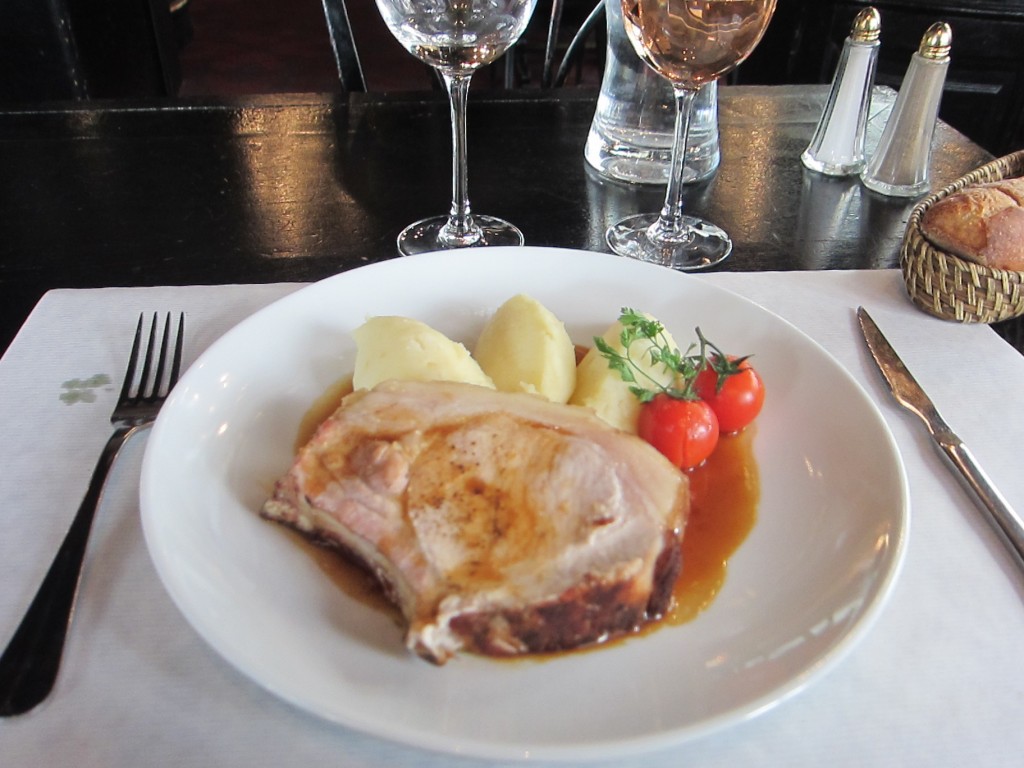 The service was exceptional, the atmosphere lovely, and the food was superb. The prices are pretty high but during lunch they have a prix fixe menu (as do most Parisian restaurants) at 35 euros for 2 courses (entrée + main or main + dessert) or 45 euros for 3 courses (entrée + main + dessert) – wine is extra. Since I had bought some French pastries earlier I skipped dessert and had some of those.
Bon Appétit!
L'Escargot Montorgueil
38 Rue Montorgueil, 75001 Paris, France
Telephone: 01 42 36 83 51
Open daily 12 pm – 11:30 pm