The Trader Vic's in Munich, which opened in 1971 in time for the 1972 Munich Olympic Games, has long been on my list of must-see classic Polynesian / tiki temples. Tiki's heyday was fading in the 1970s but the Oakland-based Trader Vic's chain was still opening restaurants in the classic Polynesian Pop style – richly decorated with bamboo, tapa cloth, lanterns, and tikis. For example, in 1972 the Emeryville, California, location opened and in 1976 the Atlanta restaurant opened (both still operational). On my recent visit to Germany I finally had my chance to visit this Holy Grail of Trader Vic's!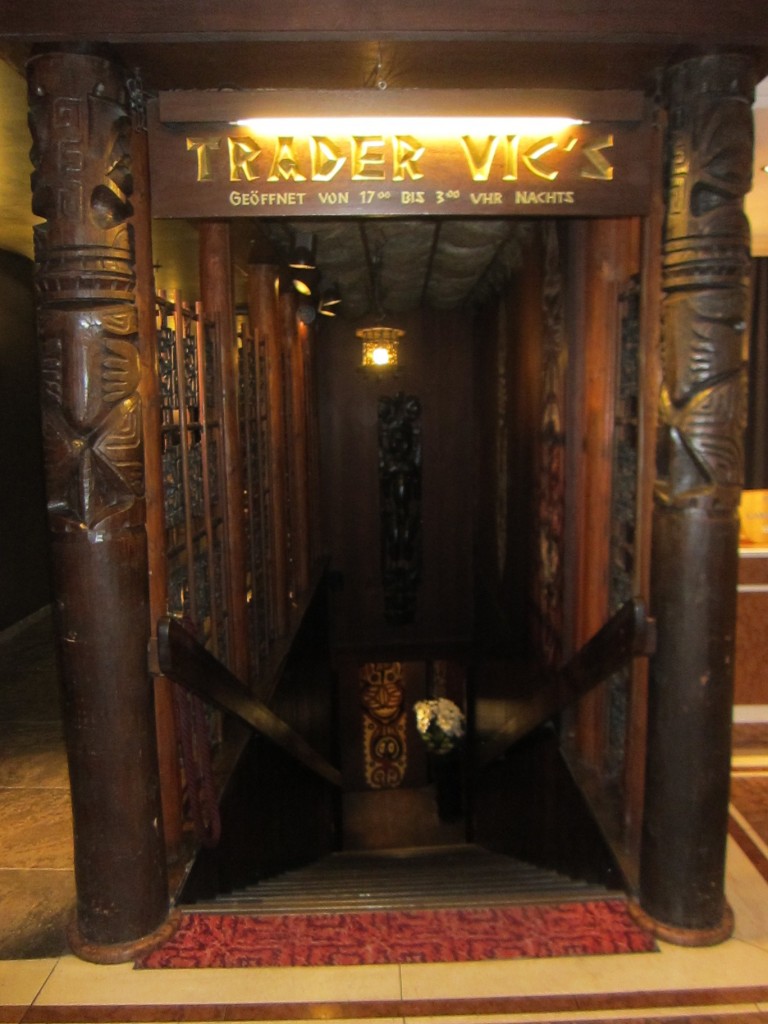 Trader Vic's is a subterranean space in the swanky, historic Hotel Bayerischer Hof (originally opened in 1841). I was excited to see their hours carved in the doorway: 5:00pm until 3:00am every day! In comparison, the Trader Vic's near me closes at about 10pm.
On entering I was awestruck with the stunning decor! The restaurant is packed with beautiful tikis and carved wood panels, lamps of every type (fish floats, fish traps, puffer fish, and many other types), ceilings and walls covered with bamboo, tapa cloth, reed matting and Polynesian artifacts, and lovely rattan chairs with koa wood tables. Having seen most of the Trader Vic's in the U.S. that existed since the late 90s (plus London) I would say that this easily ranks at the top for decor and atmosphere, with the departed original Chicago and Beverly Hills locations and the still open London and Atlanta rounding out my top five.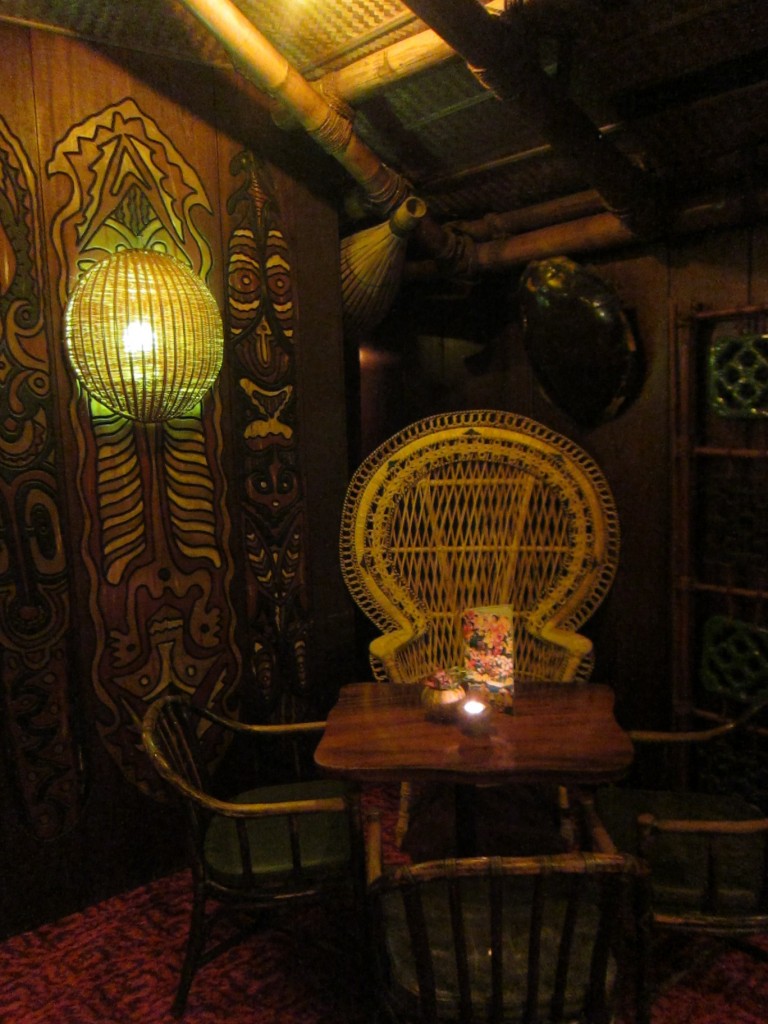 I started with their house specialty cocktail, the Munich sour, which is basically a whiskey sour except with the excellent Asbach Uralt German brandy instead of whiskey. I also tried some of my favorite Trader Vic's cocktails (on repeat visits to the bar) but was not terribly impressed with the drink execution. They tasted OK, but not as good as the drinks when they are made precisely and correctly, as they were at Beverly Hills' original bar when it was open (or when made at home from the original recipes).
I did not get a chance to dine at Trader Vic's Munich on my visit, but they did allow me to explore the restaurants many dining rooms and take some pictures. Every room was impressive but none of my photos of the dining rooms came out very good (the pictures posted here are all from the bar and lounge). They have two of the signature Trader Vic's Chinese wood burning ovens in the restaurant (usually you are wise to order a meat entree that is prepared in the ovens).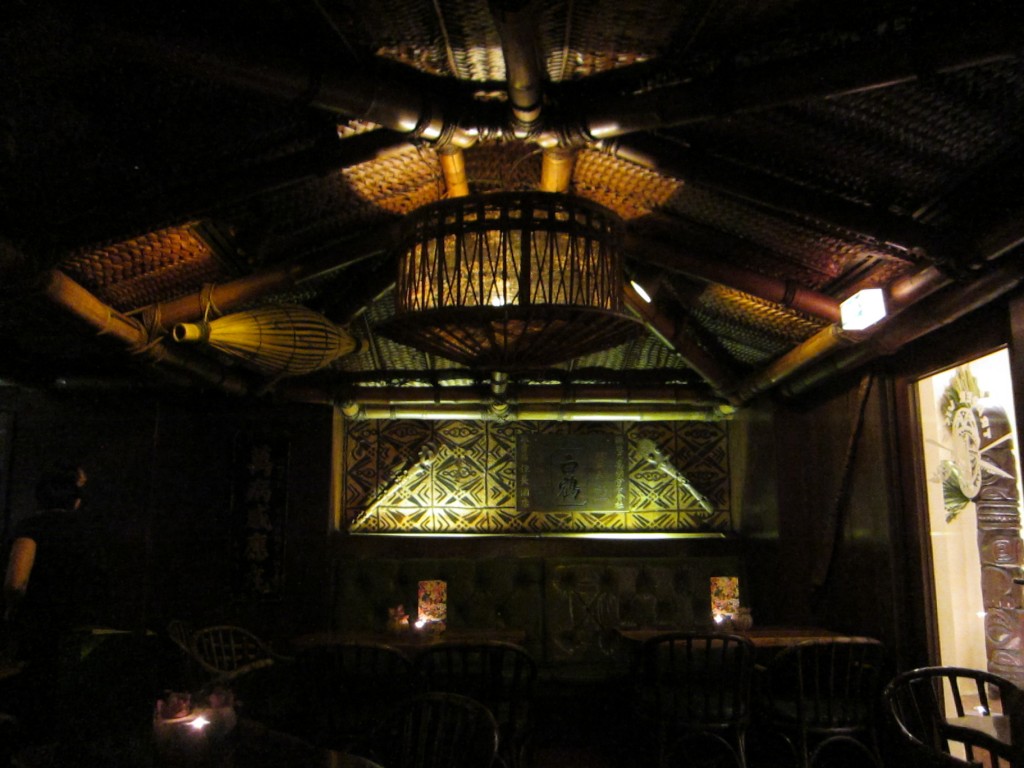 Trader Vic's
Promenadeplatz 2-6, 80333 Munich, Germany
Tel: 089 2120995
Open Mon-Sun 5pm–12am (or later in the bar)