I recently spent some time in Germany and Scotland, so I'll be blogging in the next few posts about some of the historic restaurants and bars I visited on my latest trip.
Munich's Hofbraühaus brewery and beer hall dates all the way back to 1589, when it was built to supply duke Wilhelm V and his family with better beer than they were used to getting in Munich. The beer hall was relocated in 1606 and again around 1800, to be torn down and rebuilt in 1896. A portion of that building survived bombings in WWII and was fully rebuilt in 1958, which is the current Hofbraühaus.
The main hall, Schwemme, is a large room with many wooden tables (some are original from 1896) and is usually filled with a happy, boisterous crowd enjoying music by a Bavarian oompah band. There is also a smaller dining room, the Bräustüberl, upstairs on the second floor along with a large festival hall, and an outdoor beer garden.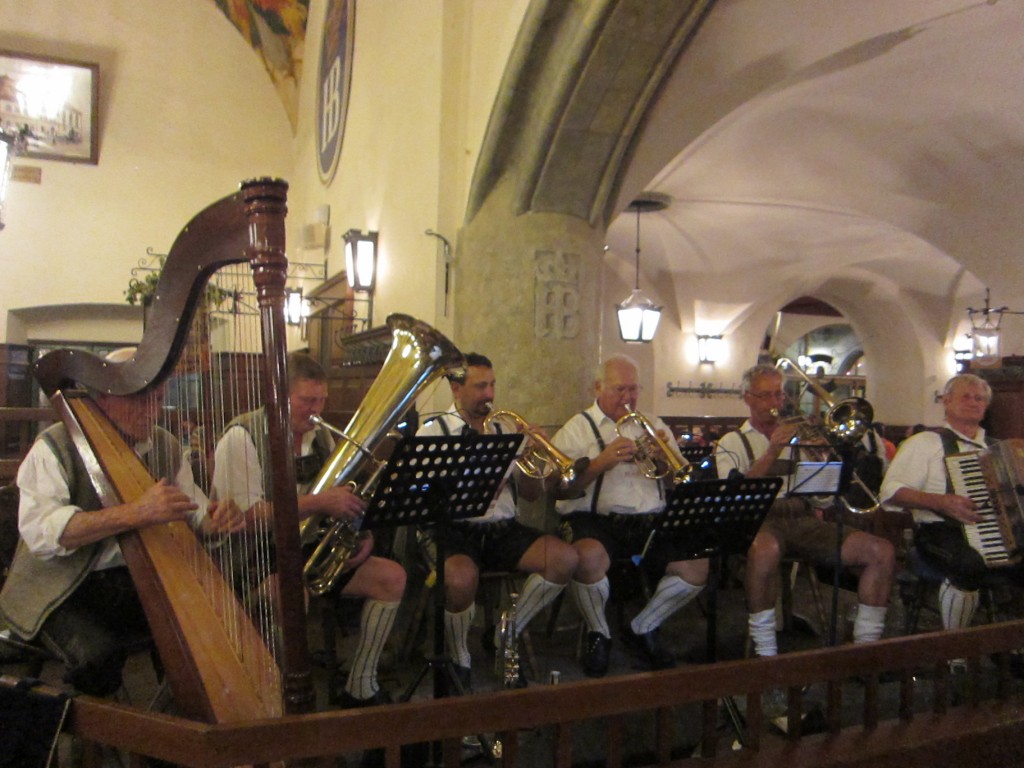 The beer comes in three varieties at the Hofbraühaus: dark, original (helles), both served in one liter mugs (or maß), and weisse (wheat), served in half-liter glasses. The waitresses can carry up to ten or twelve full liter mugs at one time! The beer is super fresh and delicious!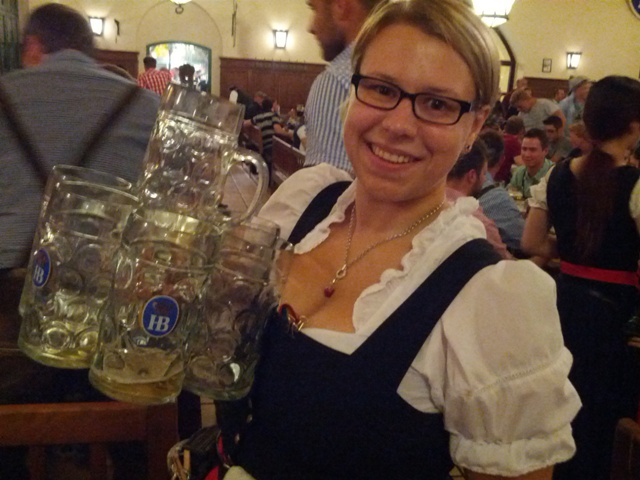 I ordered a traditional crispy roasted pork knuckle with a potato dumpling and a pretzel. Hearty and tasty!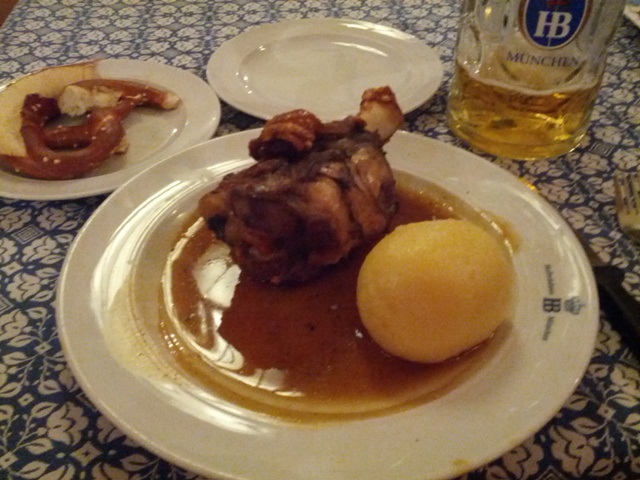 The Hofbraühaus is a must-visit when in Munich!
Hofbraühaus
Platzl 9, 80331 Munich, Germany
Tel: 089 290136100
Open: Mon-Sun 9am–11:30pm