There aren't many historic restaurants or pubs in Berlin that are as old as Henne Alt-Berliner Wirtshaus (translation: old Berlin inn or pub) in the happening Kreuzberg neighborhood. What wasn't destroyed in WWII was probably demolished in the former East Berlin to make room for housing and public buildings. I couldn't find an exact date when it opened, but many sources state it's been open for a hundred years or more. So the Nazis probably visited it in the 1930s and 40s. And the Berlin Wall was built right in front of it. That's a lot of history.
Henne's specialty is chicken, organic and milk-fed, served in half-chicken portions. I'm pretty sure it's broasted (cooked under pressure) because it's cooked to order but only takes about 30 to 45 minutes (roasting would take longer). However it's cooked, it comes to your table piping hot with dark brown, crispy skin and juicy, tender and delicious meat. Some of the best chicken that I've ever had. Popular side dishes are the excellent potato salad and cabbage salad. If you don't feel like chicken there are other German classics on the menu such as wurst. Beer on tap is the excellent Schultheiss.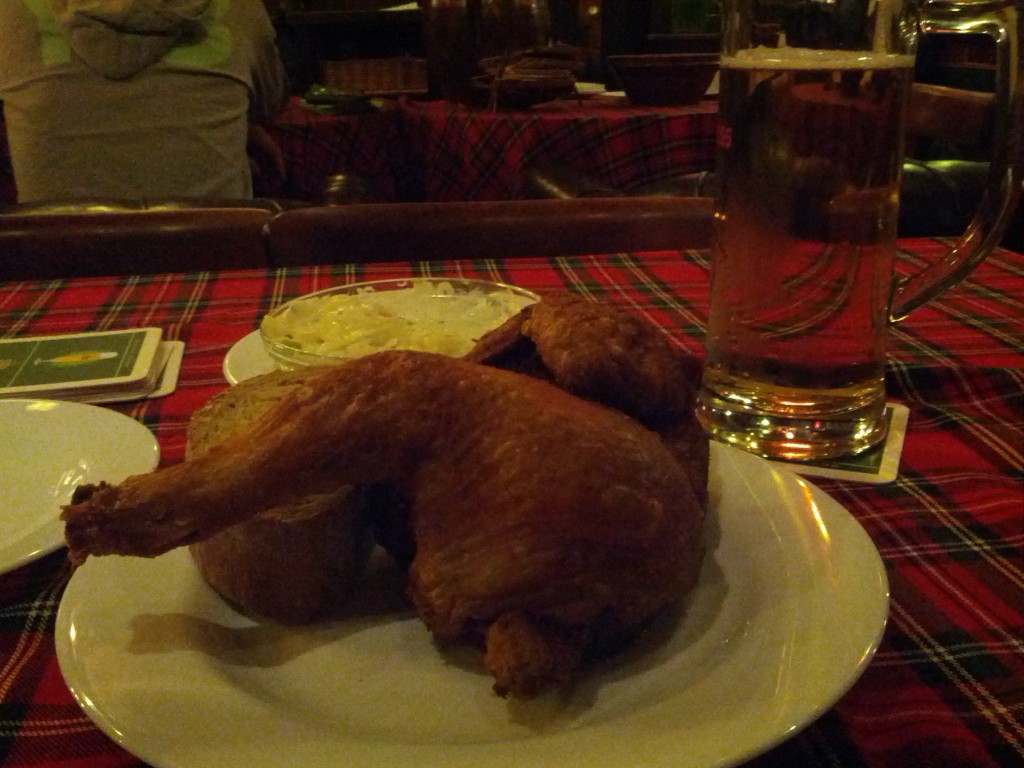 The decor is classic cozy pub, with beautiful decorative wood, old tables and chairs (with plaid tablecloths), vintage lamps, and many pictures and paintings on the walls. When I was there in October on a Tuesday night at 9pm it was pretty quiet, but it's usually very popular so reservations are recommended.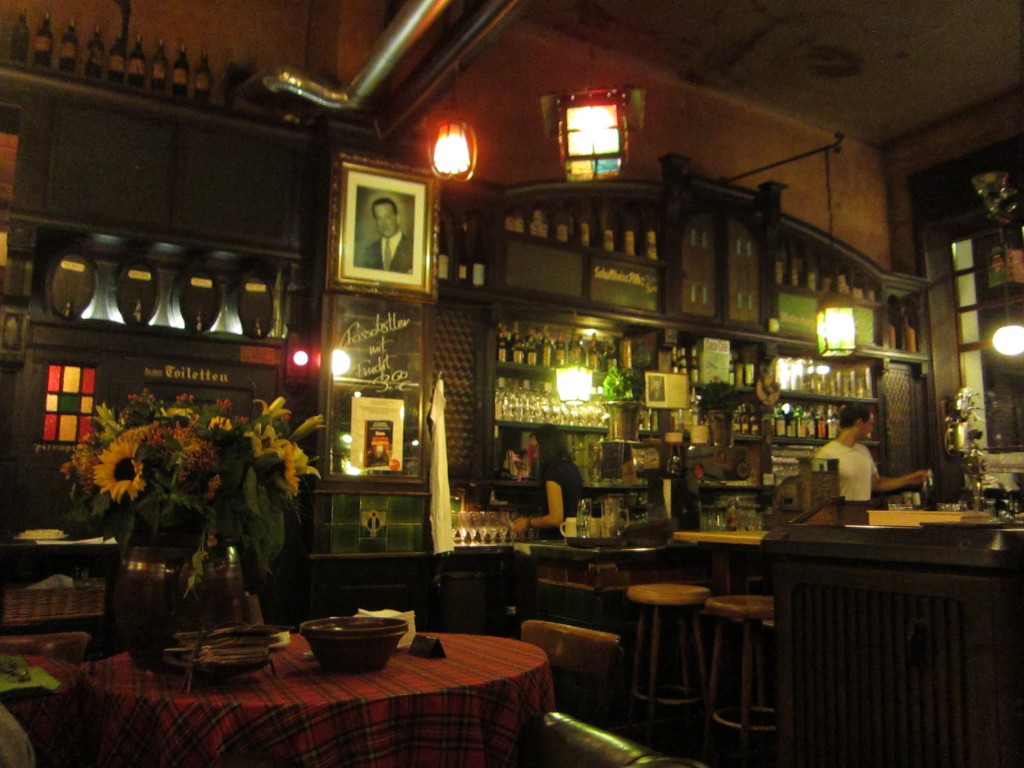 Henne
Leuschnerdamm 25, 10999 Berlin, Germany
Phone +49 30 6147 ext. 730
Hours Tues-Sat 7:00pm – 12:00am, Sunday 5:00pm – 10:00pm