I used to avoid hotel restaurants. In the past I have found many to be overpriced and not that great. There are exceptions, like here and here and here…and HERE! OK, I've been all wrong about hotel restaurants. Many great historic restaurants still exist in hotels and some are well-preserved.
I've heard about The Big 4 restaurant in the Huntington Hotel for years, usually described as very expensive and stuffy. It was a regular restaurant on the annual Dine About Town prix fixe menu event in San Francisco. But I never made it there. Well, I finally went because a friend informed me that it is threatened since new owners took over the Huntington.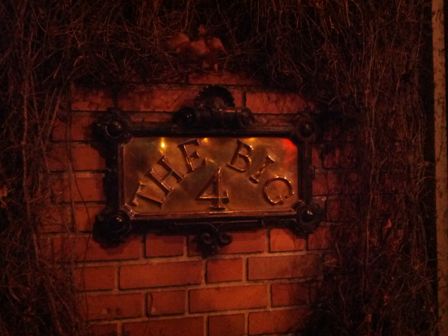 The Big 4 Restaurant opened in 1967 in the Huntington Hotel on Nob Hill, which started as a luxury apartment building in the 1920s but was converted to a hotel in 1945. The restaurant is named after the Big Four entrepeneurs from Sacramento (Leland Stanford, Collis P. Huntington, Mark Hopkins, and Charles Crocker) who started the California Republican party (strongly anti-slavery, they were instrumental in getting Lincoln elected) and later started the Central Pacific Railroad (part of the first transcontinental railroad), which greatly expanded into the Southern Pacific Railroad conglomerate. Eventually the Big Four moved to San Francisco, where the railroad's headquarters were, many or all of them living in mansions on Nob Hill. Though the Huntington Apartment building probably was named after Collis P. Huntington, he didn't own it as he died in 1900.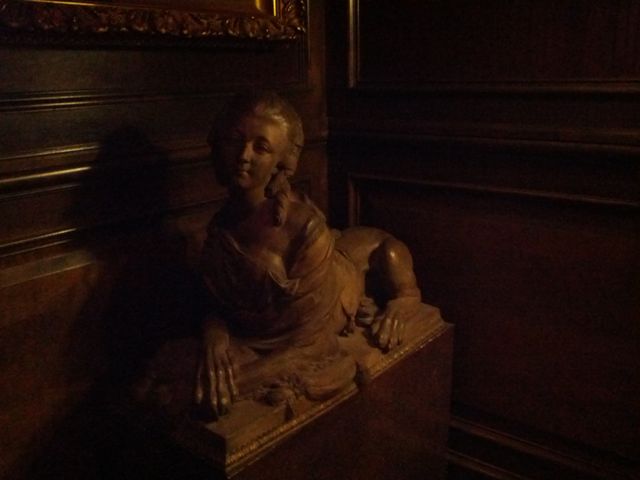 The restaurant is very dark and opulently furnished in dark woods and medium green leather upholstery and is filled with 19th Century antiques and artifacts from early California history, collected by Newton Cope. It was difficult getting good photos in such a dimly lit restaurant, but I didn't mind as I love dark restaurants. The atmosphere is very cozy, not at all stuffy, and it truly seems like a restaurant that is older than it is.
The food I would describe as classic American food with gourmet touches, and usually there is a wild game dish on the menu. I had the smoked wild boar chop with corn-cheddar spoon bread and roasted apple. The chop was superb – lightly smokey and pork-like but more tender than most pork chops that I've had before. Not at all gamey (if you worry about such things). I had excellent shoestring fries as well.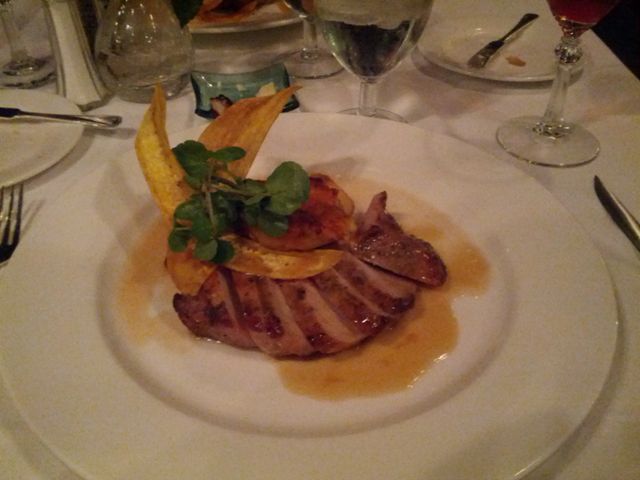 The service was impeccable – friendly, helpful, and attentive. They have live piano entertainment every night as well. California and railroad history buffs will love this restaurant! I am definitely going to return to the Big 4!
The Big 4
1075 California St, San Francisco, CA 94108
Phone: (415) 474-5400
Open for Breakfast: Mon – Fri 7am – 10am, Sat – Sun 7am – 11am
Dinner: 5:30pm – 10pm daily; Bar: 4pm – 12am, daily