Ten years ago today I was on my second road trip across the western U.S. (the first was in 1999, from New Orleans to Oakland). My girlfriend and I attended the Exotica 2003 Tiki weekender in Chicago in August, then on August 26th we left Chicago on a 12-day, two-lane adventure across 8 states back home to Oakland, CA. I mention "two-lane" because we avoided the interstate freeways entirely. In my opinion the interstates serve one purpose: to get from point A to point B as fast as possible. But for touring the country they are lousy.
Le Continental's Road Trip Tips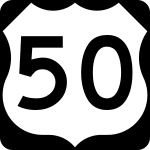 Before the interstate highway system was implemented during the height of the Cold War (in the 1950s) for civil defense reasons (the idea went back to FDR) there was a system of numbered U.S. highways. Federal highways started with the Lincoln Highway from New York to San Francisco in 1913. The U.S. highway numbering system was enabled in 1926. These U.S. highways are signed with a U.S. highway shield (see pic) and numbered evenly for west-east highways, starting with smaller numbers in the north (US10) and getting larger to the south (US90), and numbered oddly for north-south highways, starting low in the east (US1) and getting larger heading west (US101). You may be aware that interstate highways are numbered similarly (evenly for west-east highways and oddly for north-south) yet differently, with lower numbers in the south (I-10) going higher to the north (I-90) and lower numbers in the west (I-5) going to higher numbers in the east (I-95).
Despite many interstates replacing the U.S. highways (like I-40 along U.S. 66) much of the old U.S. highway system still exists as popular regional routes, mostly two-lane, but some four-lane (or wider) divided highways like the magnificent routes U.S. 395 and 101 in California. These highways are time travelers' best friends! Especially when they exist at a good distance from interstates. On the interstates chain restaurants, motels, and stores pop up like weeds along cracks in pavement. The average travelers on the interstate are in a hurry and may be suffering from road fatigue, so they don't want to have to search for reliable and safe lodging or think about where to eat because they aren't familiar with the area. They desire chains, where the food is familiar (and usually processed, previously frozen, and bland), the motel room doors have key card locks, and the plastic cups are sealed in plastic. Where the chains thrive on the business of regular travelers and truckers older mom-and-pop owned motels usually cannot compete (unless they spend a lot of money on upgrades like key card locks and flat screen TVs). Sometimes older restaurants can compete if they are right on the interstate but in most cases interstates were planned and constructed at some distance from old highways and town centers, and it is usually difficult for the cafes along the old highway route to attract customers away from the interstate.
For these reasons I have a theory that the best preserved old highways in the U.S., that offer a feeling of going back in time, are the U.S. highways that have some history and that are a good distance from the interstates. Many great examples are in Jamie Jensen's road trip bible Road Trip USA (my personal favorite road trip guide), such as U.S. 50, "The Loneliest Road In America", still intact from Sacramento, CA into Utah and from Kansas City to Delaware, and U.S. 89, which traverses through several National Parks on its journey from Canada to Mexico. Along such routes you can experience vintage motels that are clean and safe, classic restaurants that thrive on local regular business as well as savvy road trippers, and occasionally see wonderful old roadside attractions. Along such routes I recommend you limit your daily travel to 200-300 miles, depending on attractions along the way, timing your overnights where there are interesting motels, restaurants, and bars.
If you want to plan some interesting road trips on U.S. highways I also recommend getting a vintage road atlas like the above one (not my photo on Flickr, but I have a copy of the same atlas). It is easier to follow the original U.S. routes on the pre-interstate atlases and then compare them with more modern atlases to decipher their existing route (as some were swallowed up by the interstates while others were rerouted or renumbered).
To return to my 2003 road trip story, our route went as follows:
U.S. 20 west from Chicago to Valentine, Nebraska, with an overnight stop in Dubuque, Iowa, a detour to Cedar Rapids, Iowa, to visit Brucemore (U.S. 20 has been a cross-country route since 1940 that starts in Boston and ends in Newport, Oregon), and another overnight in Sioux City, Iowa
U.S. 83 north from Valentine to Murdo, South Dakota
I-90 (U.S. 14) for a short while to visit Badlands National Park and the Black Hills of South Dakota (Mt. Rushmore), with two nights in Custer, SD
U.S. 16 west to U.S. 85 north to Wyoming 585 north to U.S. 14 west to overnight at Sheridan, Wyoming (with a stop at Devil's Tower)
U.S. 14 west to Cody, WY, to overnight (with a picnic stop in the Bighorn Mts. and at Bighorn Canyon)
U.S. 20 west to Yellowstone National Park for a few nights at the Old Faithful Inn
U.S. 89 south from Yellowstone to Spanish Fork, Utah, with two nights near Grand Teton National Park
U.S. 6 west to U.S. 50 west (Delta, UT) to Oakland, California with an overnight in Ely, NV (usually I would take more time on U.S. 50 through Nevada but we were pressed for time and I eventually went back for a longer look).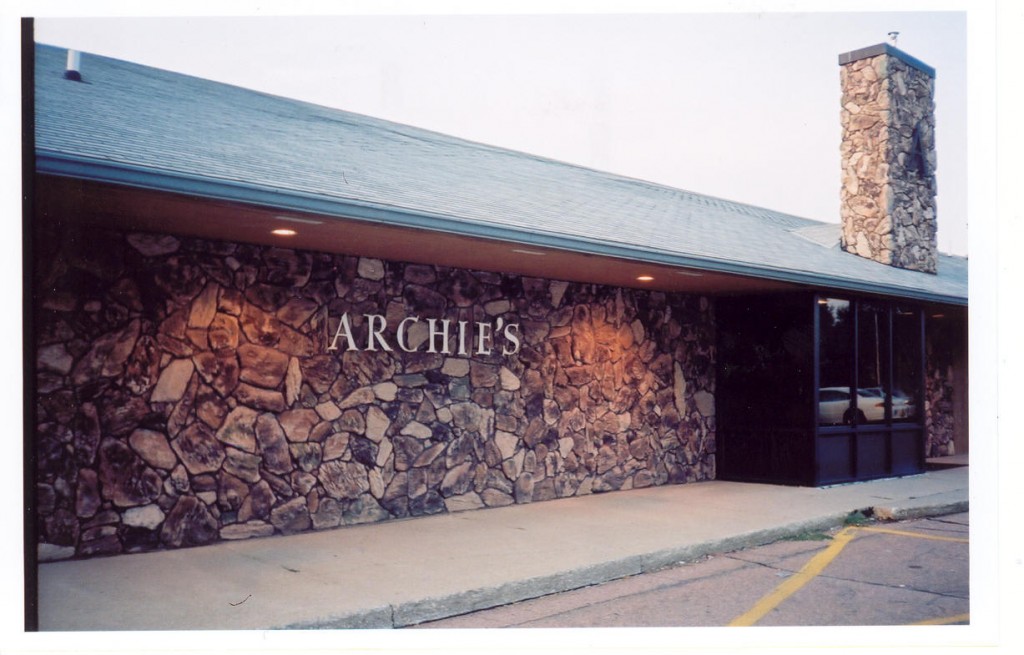 In the small town of Le Mars, Iowa, just north of Sioux City, is Archie's Waeside, a simple stone covered building with basic decor, but a steakhouse that serves some of the best steaks in the country. Opened in 1949 by Archie Jackson and still operated by the same family, the restaurant's menu has several steaks (all prime dry-aged Iowa beef) to choose from and all dinners come with relish tray, bread, salad, and potato, served on vintage Syracuse china. Their wine list is renowned as the family often travel to California to buy wines.
We ordered the house special thick Benny Weiker filet mignon (named after a regular customer in the past).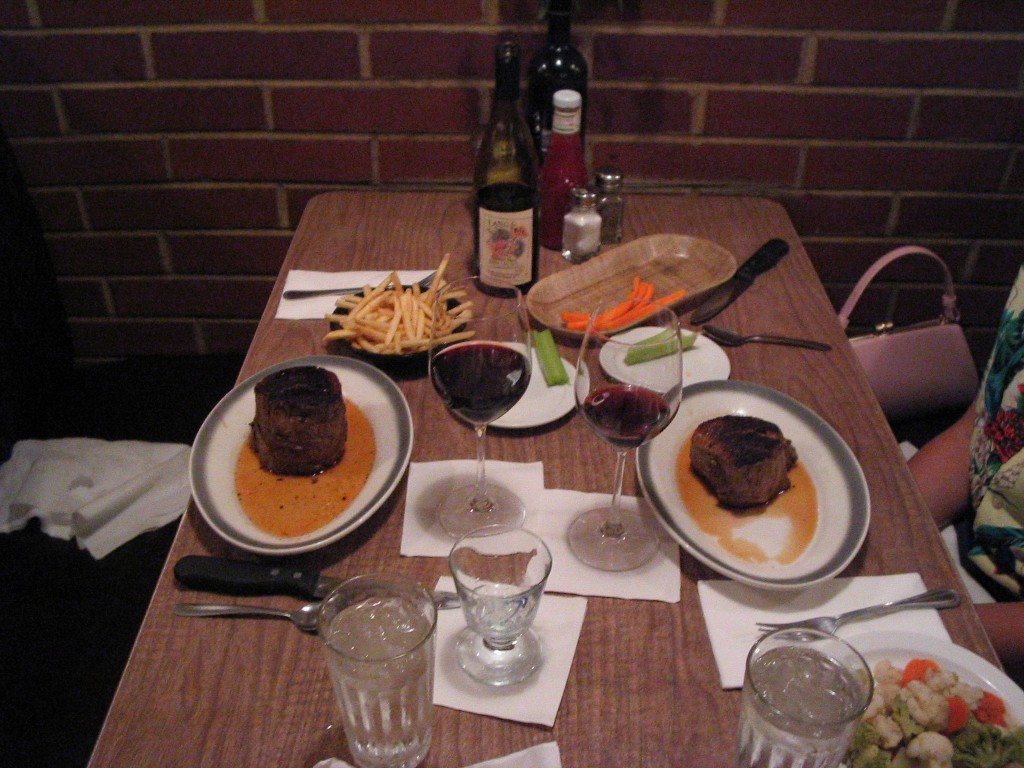 Words can't fully describe the perfection of their steaks, so I'll let my picture speak for me.
If you are in the area you must try a "tavern sandwich" (aka loose meat sandwich), a regional specialty. It's a seasoned ground beef sandwich, like a sloppy Joe without sauce. Tastee Inn & Out is a great place to get one (make sure you try the onion chips too).
Happy trails!
Archie's Waeside
224 4th Avenue NE, Le Mars, IA 51031
712-546-7011
Open Tue-Thu 5pm – 9pm, Fri 5pm – 10pm, Sat 4:30pm – 10pm, closed Sundays, Mondays, and holidays