Roundup of Bay Area old west style roadhouses – part three of three.
In earlier posts I visited Rancho Nicasio and the Hayward Ranch, two wonderful classic Western-style restaurants in the Bay Area. Tonight we're visiting the historic roadhouse Casa Orinda, which opened in 1932 at what was just a crossroad at the time, on the corner of 2-lane California highway 24 and San Pablo Dam Road. The restaurant grew slowly and decor was added, from wagon-wheel chandeliers to large oil paintings of Western scenes, a fireplace, and an extensive historic gun collection. There was even gambling in the restaurant for a while. The gambling is long gone, but the restaurant miraculously survived expansion of the freeway and growth of the town of Orinda, and retains its classy Western decor (quite different from Hayward Ranch, which is more casual and cluttered).
Recently I dined there with friends to celebrate our great friend Karen Finlay's birthday (she is a fabulous writer, check out her blog here).
Step up to the bar and order a martini or Manhattan. They made it just the way I like it – stirred with lots of ice.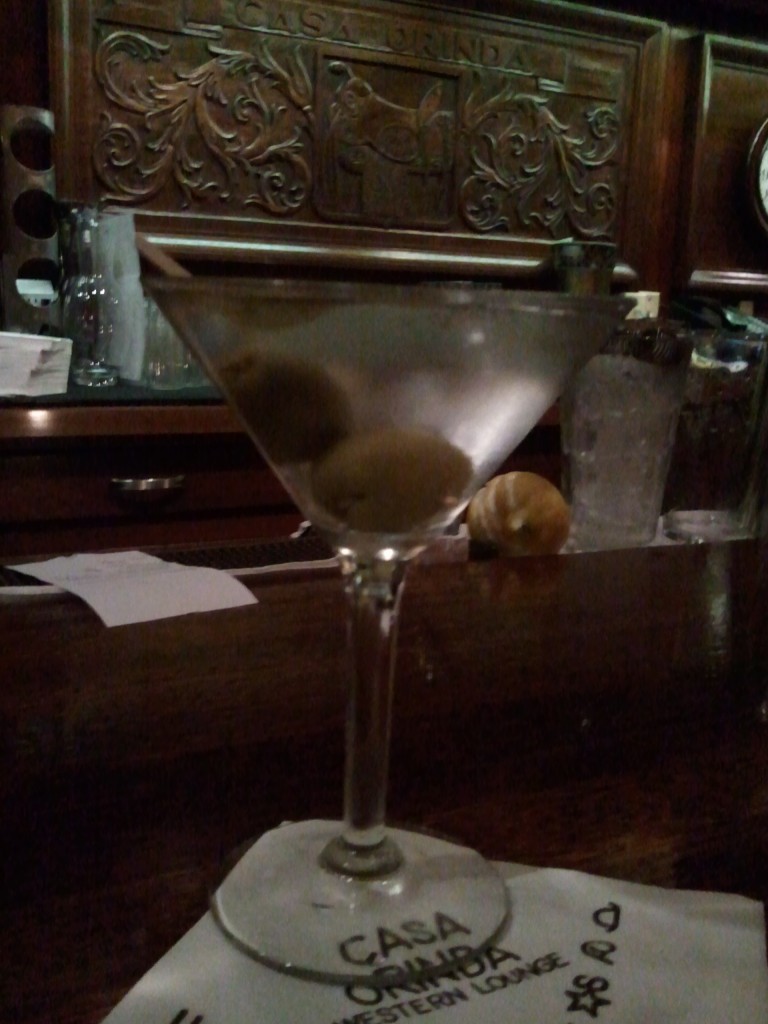 They are famous for their fried chicken, and rightly so. It's crispy, hot, and juicy. Without a doubt the best fried chicken that I've had in the Bay Area. But I almost always order it, so this time I got prime rib, and it was excellent too.
Here is part of the main dining room with and original wagon wheel chandelier and oil painting. They also decorate the dining rooms with gorgeous fresh flower displays.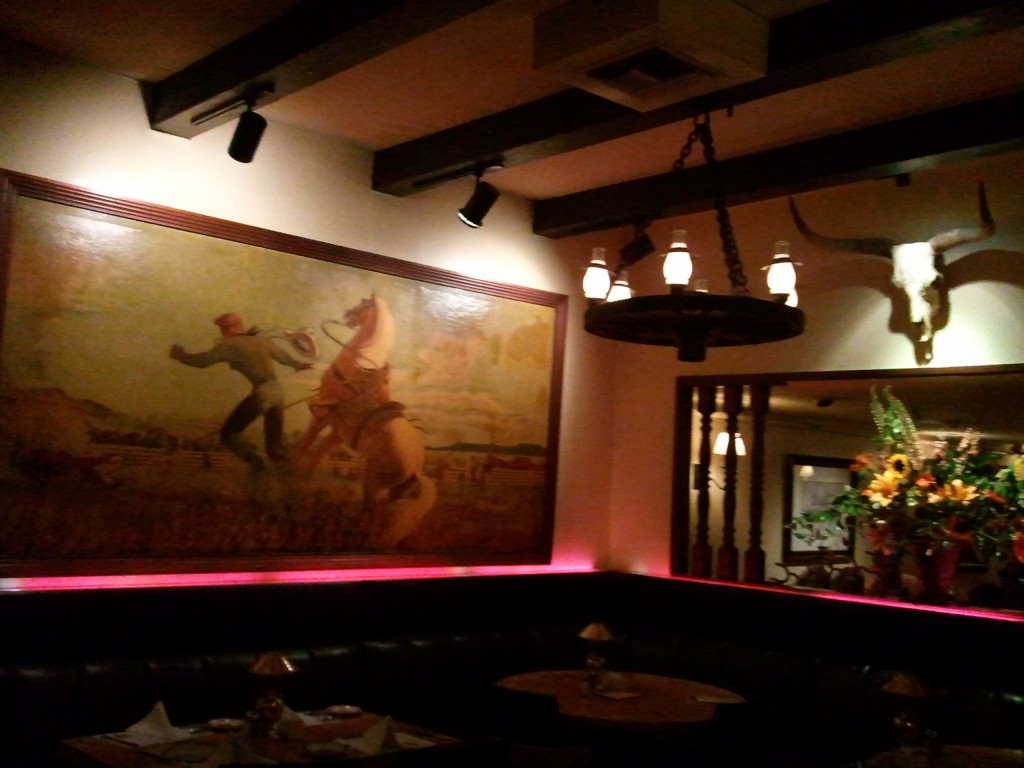 Casa Orinda is a must in the Bay Area for great fried chicken and steaks in a historic Western style atmosphere with a touch of class. Be sure and check out the large gun collection!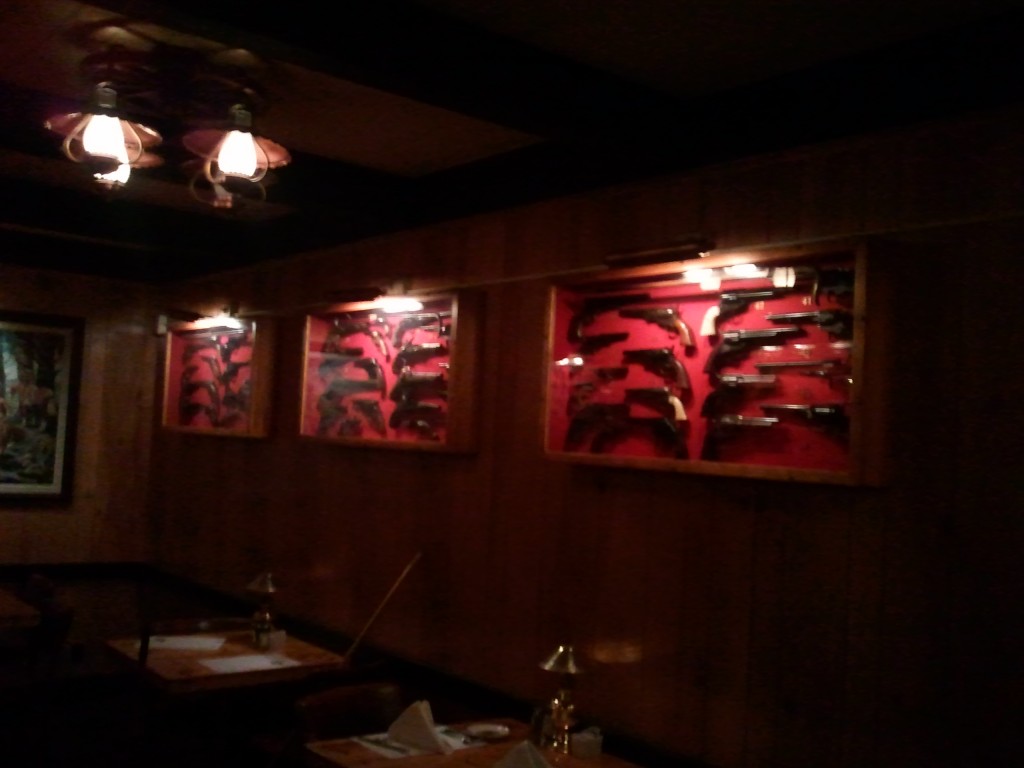 Casa Orinda
20 Bryant Way, Orinda, CA 94563
(925) 254-2981
Open Mon-Sat 4pm-10pm; Sun 4pm-9pm (bar may stay open an hour later)
Valet parking is available
[mappress width="100%" height="400″ mapid="36″]