Part one of Le Continental's Las Vegas steak house tour
An oasis in a desert of suburban tract homes and chain stores on the outskirts of Las Vegas, Bob Taylor's Original Ranch House stands on a large plot of land that makes you feel like you are on a cattle ranch when driving up their long driveway lined with a wooden fence and wagon wheels. Bob Taylor opened the restaurant on 80 acres of remote desert in 1955 as the Ranch House Supper Club. He personally cut and cooked the steaks over mesquite coals for his guests until 1980, when he sold the restaurant and the new owner changed its name to Bob Taylor's Ranch House.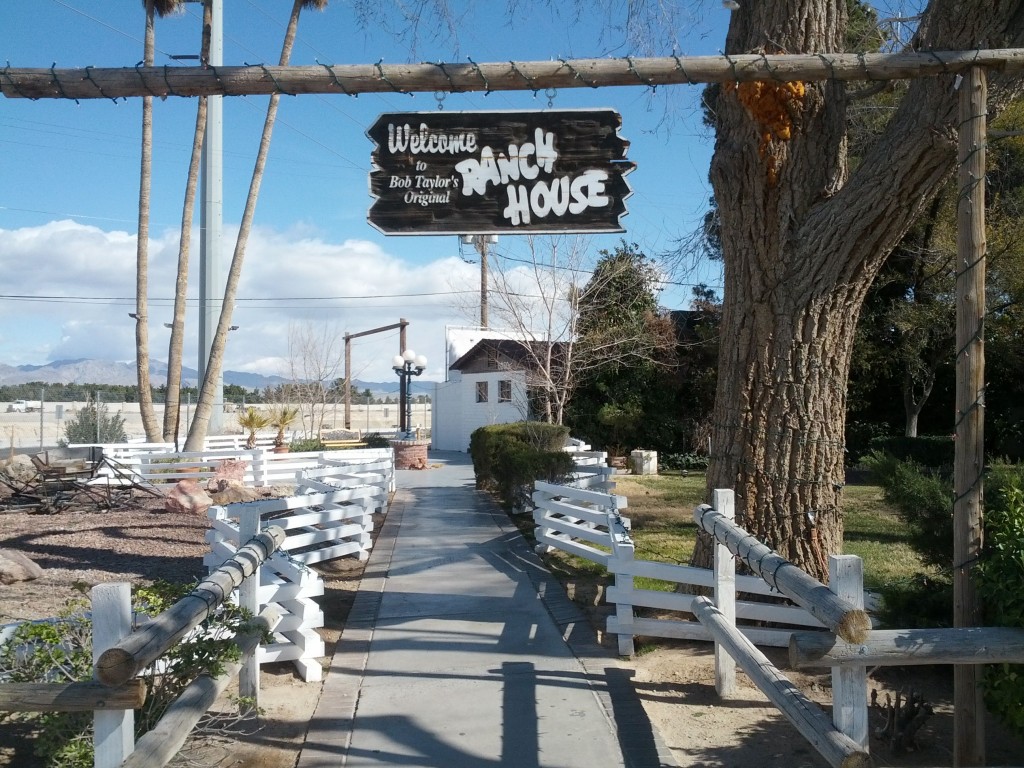 Upon entering the low ranch house style building there is a bar with a large lounge on your left with a great number of TVs in it, but continue ahead past the hostess stand and right in front of you proudly sits the mesquite grill, so that everyone who enters the restaurant can see and smell the meat cooking away. If it doesn't make your mouth water you are probably a vegetarian (haha, just kidding my veggie friends). I visited at lunch time on a Saturday, and I was saving my appetite for dinner at the Golden Steer, so I had a hamburger. It was tasty after being grilled over mesquite coals, though it was cooked medium and not the medium rare I had ordered. The bun was nice and fresh and the onion rings I had on the side (for a small extra charge) were good.
The dining room is in classic rustic western style, with (most likely the original) wood tables and chairs, white tablecloths, and appropriately vintage looking candle lanterns on each table. There is a nice big fireplace that was filled with wood during my visit but it was not lit, despite the cold temperatures outside. Western themed pictures cover the rustic wood walls. Unfortunately, so do some large TVs, which thankfully were turned off when I was there. I can imagine the room might look nice at night as long as they don't turn on those damn TVs.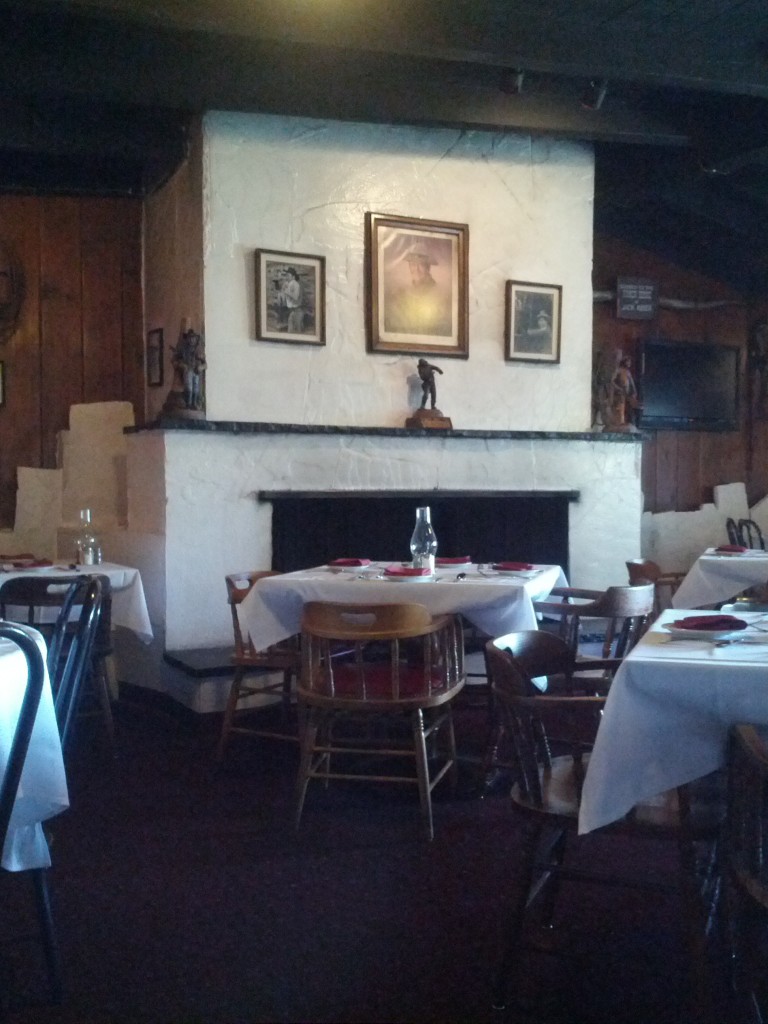 I expressed concern to the waiter that the Ranch House was surrounded by recent development and is right next door to a large road or canal project (visible in the first photo above). But she assured me that the place is very popular and it isn't going anywhere. Still, just imagine how much the land is worth (you could build several houses on its lot) and you can see how the Ranch House should be on your list for your next visit to Las Vegas, because who knows how long it will remain?
Bob Taylor's Original Ranch House
6250 Rio Vista St  Las Vegas, NV 89130
(702) 645-1399
Open Sun-Thurs 11am -10pm, Fri-Sat 11am – 11pm