This blog is primarily intended to celebrate classic and historic restaurants that still exist, but occasionally I will be mentioning a restaurant that is gone or recently closed.
Le Continental just learned of the closure last year of Julian's, a Polynesian supper club in Ormond Beach, Florida, north of Daytona Beach. Julian's opened in 1967 and was still owned by the same family when I visited with some friends on a Florida road trip in 2002. It was sold in 2006 and yet again in 2011, but it closed in the summer of 2012.
Here are some photos I took in 2002.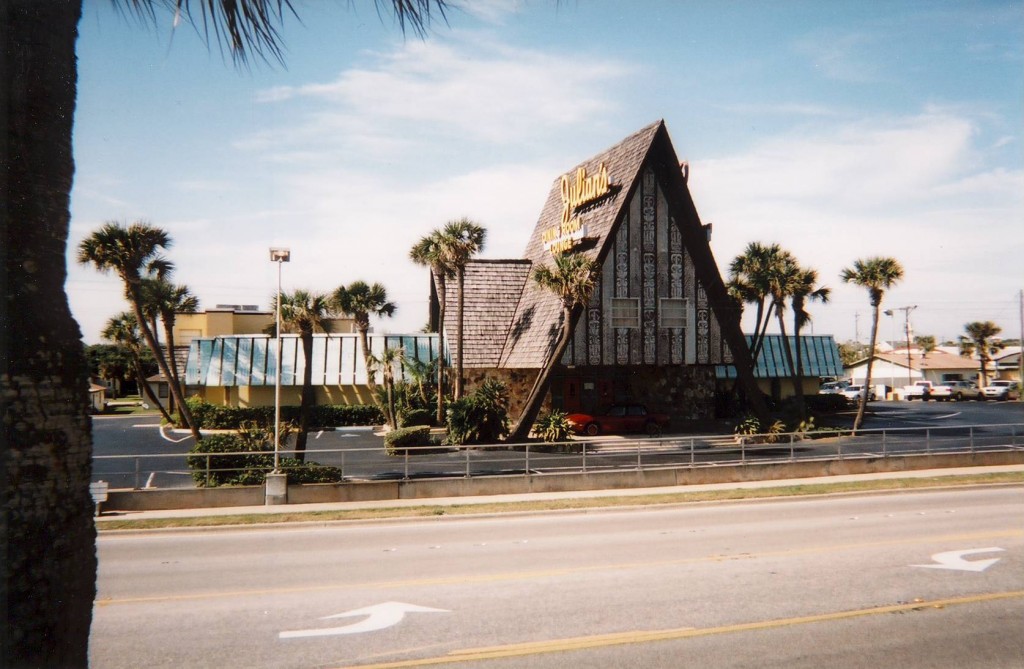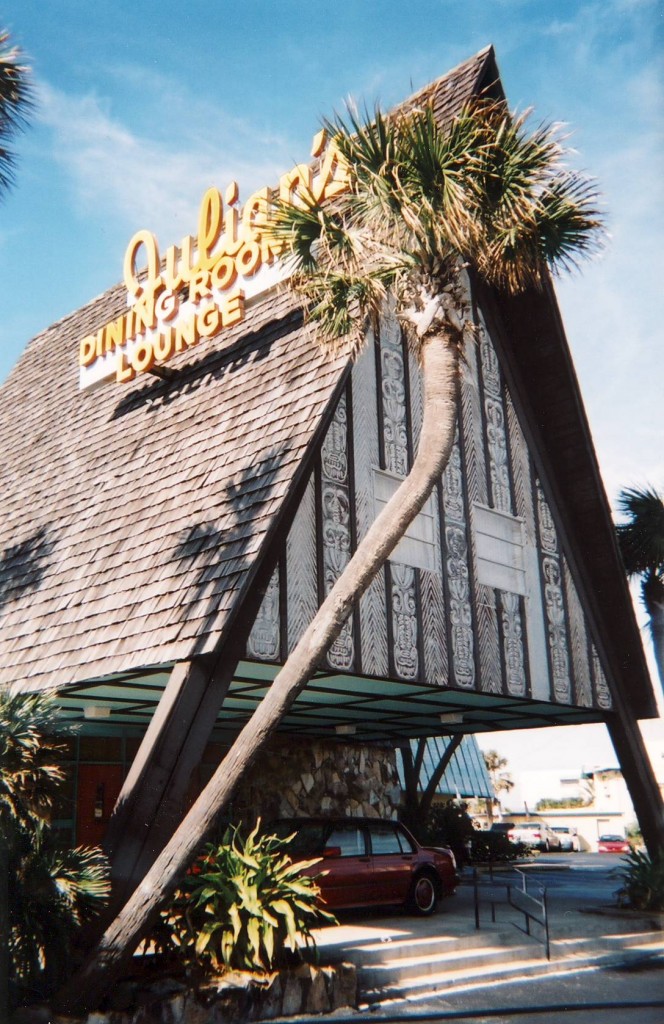 The decor was a very unique bold striped pattern on the walls with illuminated colorful masks of stylized Polynesian design, Witco wall hangings (see Sven Kirsten's book Tiki Modern for info on Witco), and modern teak wood panels separating the sections of the dining room and lounge area.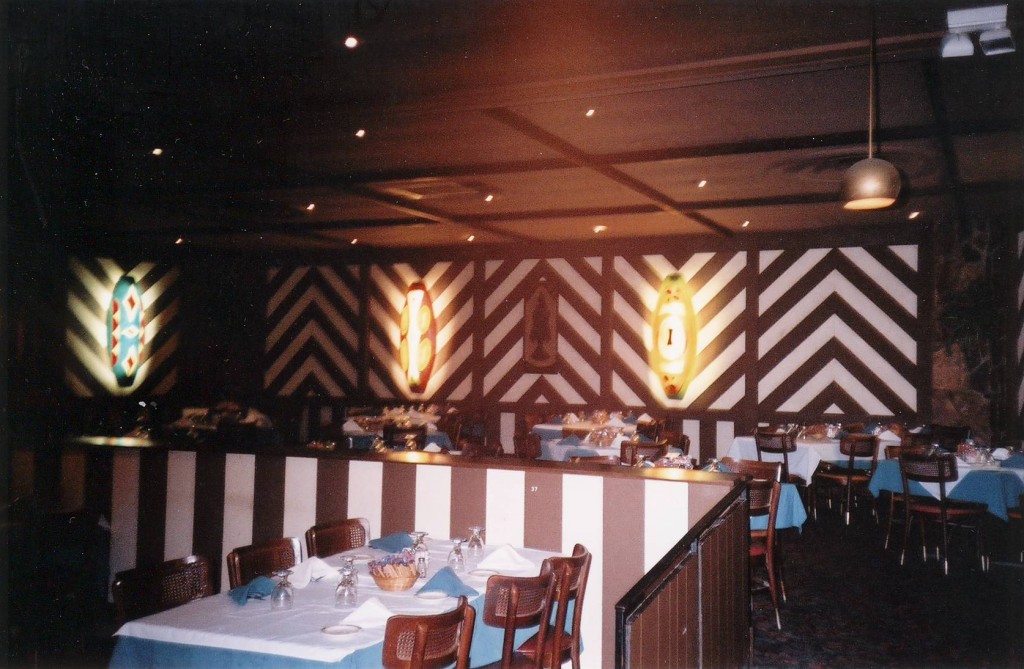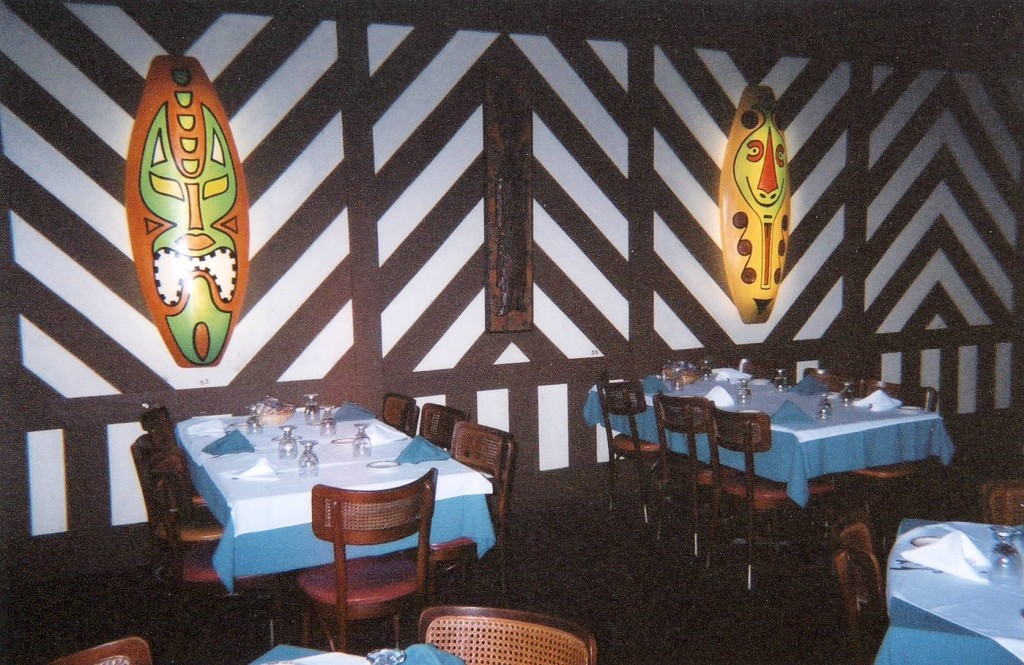 Here is a photo of the bar with it's small stage and the large mural on the back wall of the restaurant. When I visited there was live entertainment provided.
The restaurant is up for sale. Hopefully someone will buy it and continue the 45-year-old restaurant that is practically unchanged inside and out since 1967.