I finally made it to this historic Italian restaurant that has been on my "to visit" list for a long time. It's been open since 1964, and remains popular to this day, so I wasn't too worried about it closing soon. I went with a friend who lives in Los Angeles and we were somewhat surprised that a lot of families were dining there on a Saturday night. Many of the dishes on their extensive menu are named after famous people so they must frequent the place. The proprietor, Dan Tana, has lived a fascinating life as a soccer (football) player in Yugoslavia, an actor (he played a maître d'hôtel in the Peter Gunn episode "The Dummy" in 1960, and was in a 2011 movie called "Coriolanus"), a nightclub owner (he ran the Peppermint West in the early 60s), a restaurateur, and as chairman of both English and Yugoslav football clubs!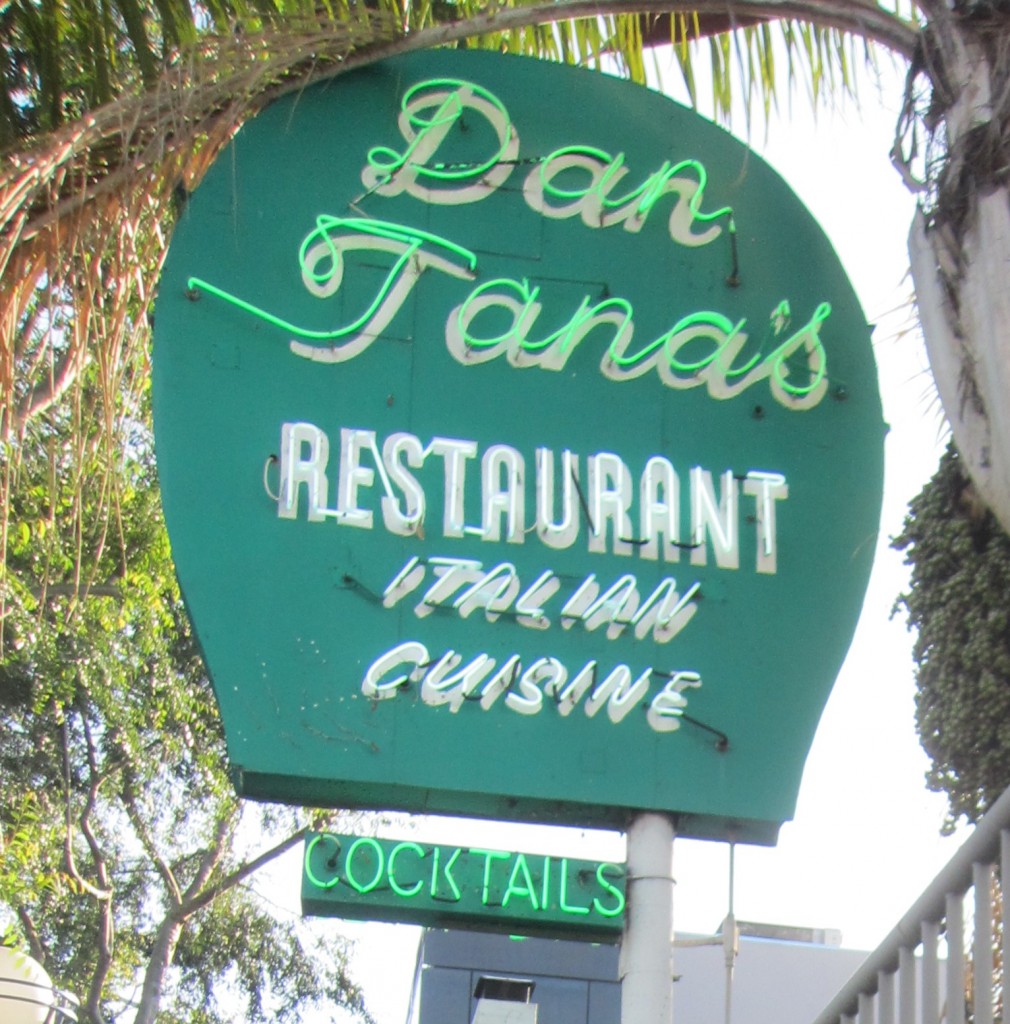 The restaurant is decorated in classic Italian-American style, with red checked tablecloths and hanging Chianti bottles, and the walls are covered with art, photos of famous people with Dan Tana, sports stuff, and movie posters. A pretty casual atmosphere (get dressed up or don't), but the waiters sport bow ties and red or black jackets for that touch of class that I always appreciate.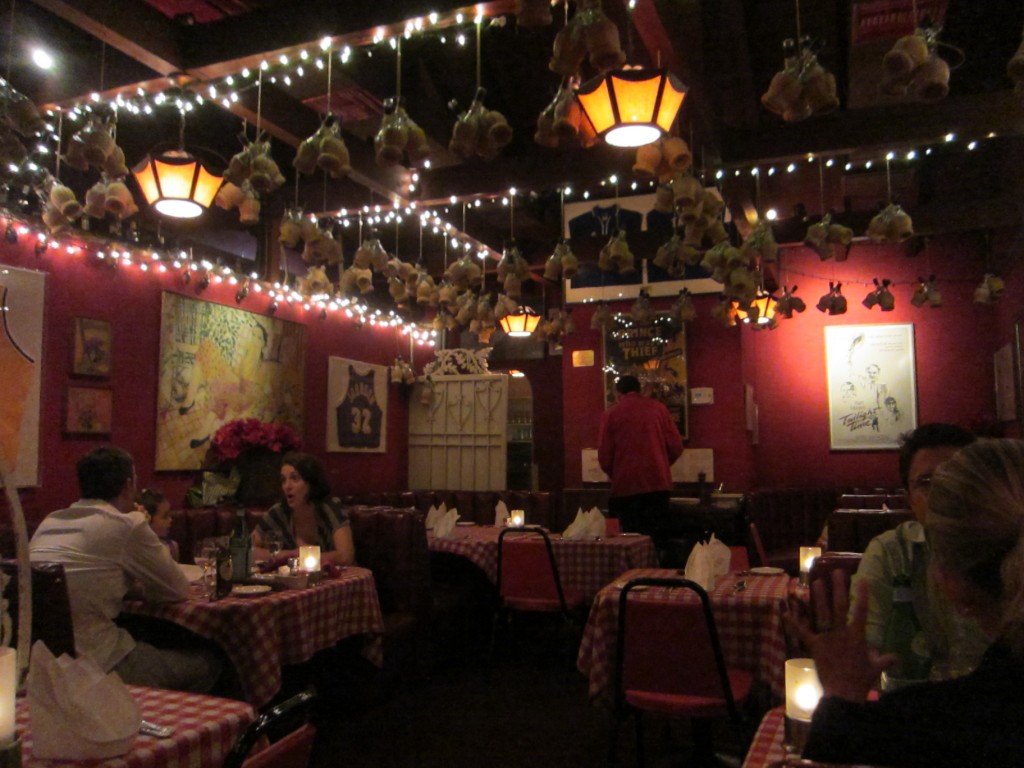 The menu is overwhelming! Veal and chicken is prepared in 10 different ways! I had the chicken Vesuvius, Brian Kennedy: very tender chicken pieces cooked in white wine, garlic, and lemon, and it was delicious! I had it with spaghetti on the side.
My friend had the chicken Florentine, Bob O'Lena (?).
The restaurant is very expensive, as you can see from the menu. But whether you want to splurge in a historic place or just get some spaghetti and meatballs, and maybe see a celebrity, Dan Tana's is worth a visit! And they are open with a full menu until 1:30am every night!
Dan Tana's
9071 Santa Monica Blvd
West Hollywood, CA 90069
310-275-9444
Open 5pm-1:30am daily