Continuing our tour of Santa Maria County (California) barbecue restaurants brings us to the tiny town of Nipomo, just off of U.S. Highway 101. In 1957 brothers Fred and George Knotts opened Jocko's restaurant, naming it after their father, Ralph 'Jocko' Knotts, expanding it into the current building in 1962. The decor is simple mid-century design, with open beamed ceilings and cement-block walls, decorated with a few western touches and taxidermy animal heads in the bar.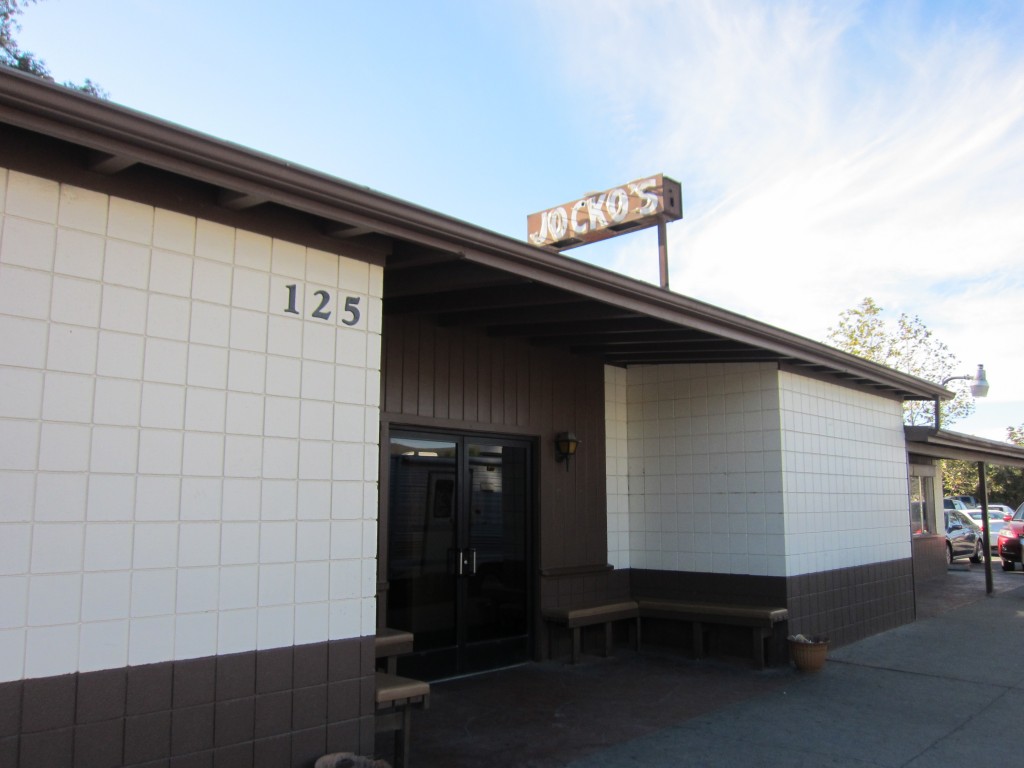 This place is extremely popular and is reserved well in advance (which isn't a guarantee that you won't wait), but I dined without a reservation in the bar, which I preferred over the dining room because it's darker and has taxidermy.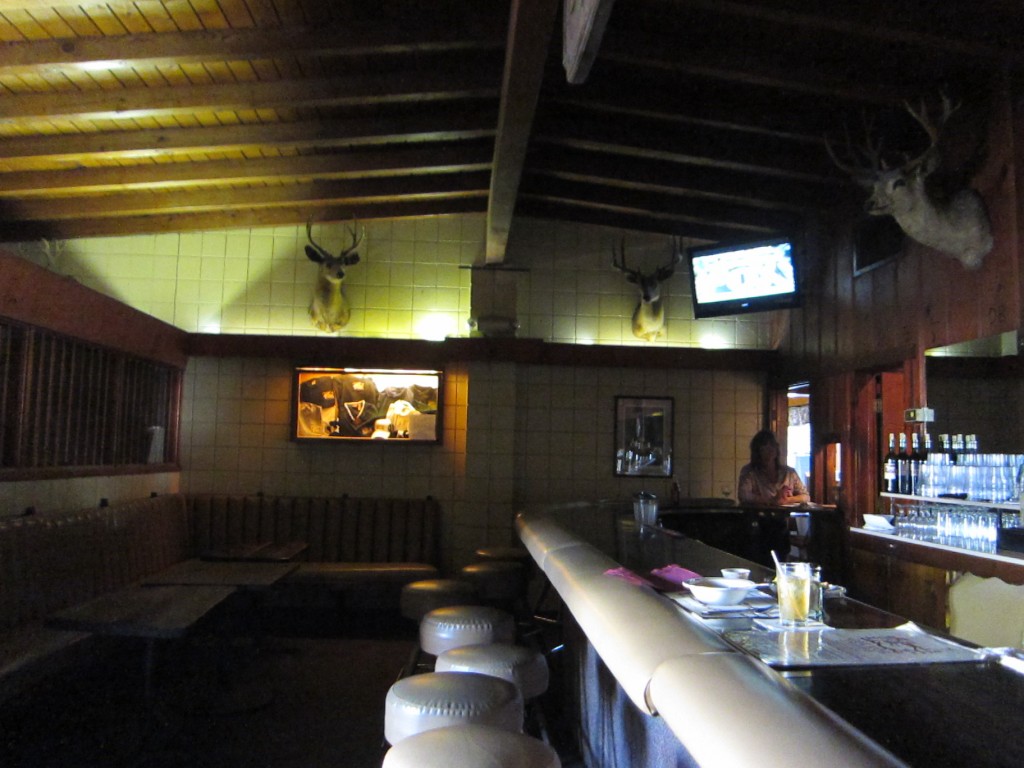 While they are open for breakfast, lunch, and dinner, what you really go there for are the steaks cooked over the oak barbecue pit, which gets going at 4:30pm every day except Sunday, when it's fired up at 1:00. The menu has four steaks offered: a filet mignon, a New York strip, a spencer (rib-eye), offered in large and small sizes, and a top sirloin, also offered in large and small. The prices are very reasonable, considering the size of the steaks and that meals include relish tray, salad, potato or rice, garlic bread, beans, dessert, and coffee. Other items from the oak pit include lamb and pork chops, sweetbreads, spare ribs, chicken, ham steak, ground beef, beef ribs, and linguisa! Plus, you can get extra-large steaks for $10 more (the steaks are big already).
I ordered the "small" Spencer since it was lunchtime, which was big and thick (the large is incredibly huge). It was cooked perfectly medium-rare on the rare side with a great crust, and the meat was pretty tender, though the steak was definitely USDA Choice, not Prime, so it wasn't as good as an aged Spencer from a Prime steakhouse. It had a lot of fat to trim off the edge too, but it was still worth the cost. All of the side dishes were good. The lettuce on the salad was very fresh and the beans and salsa were house made.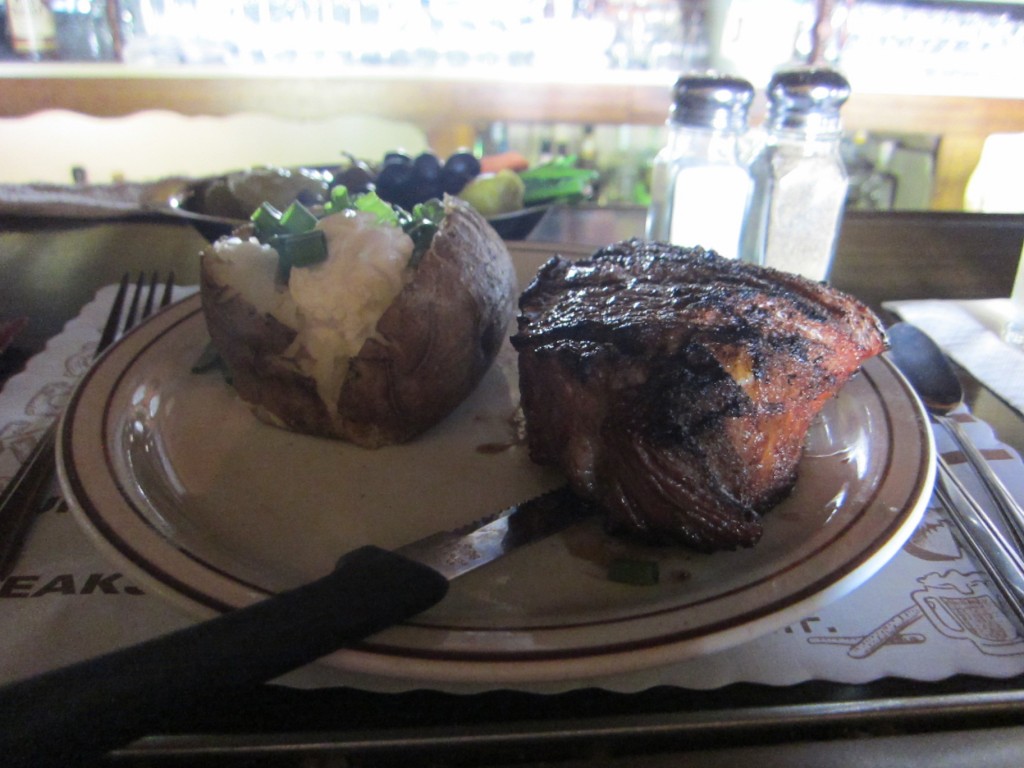 Jocko's is worth a detour off 101 for a huge decent steak, perfectly cooked, with all the sides at low prices. The service was friendly, but I strongly recommend making a reservation and going early or on weekdays to avoid long waits even with a reservation (or just eat in the bar).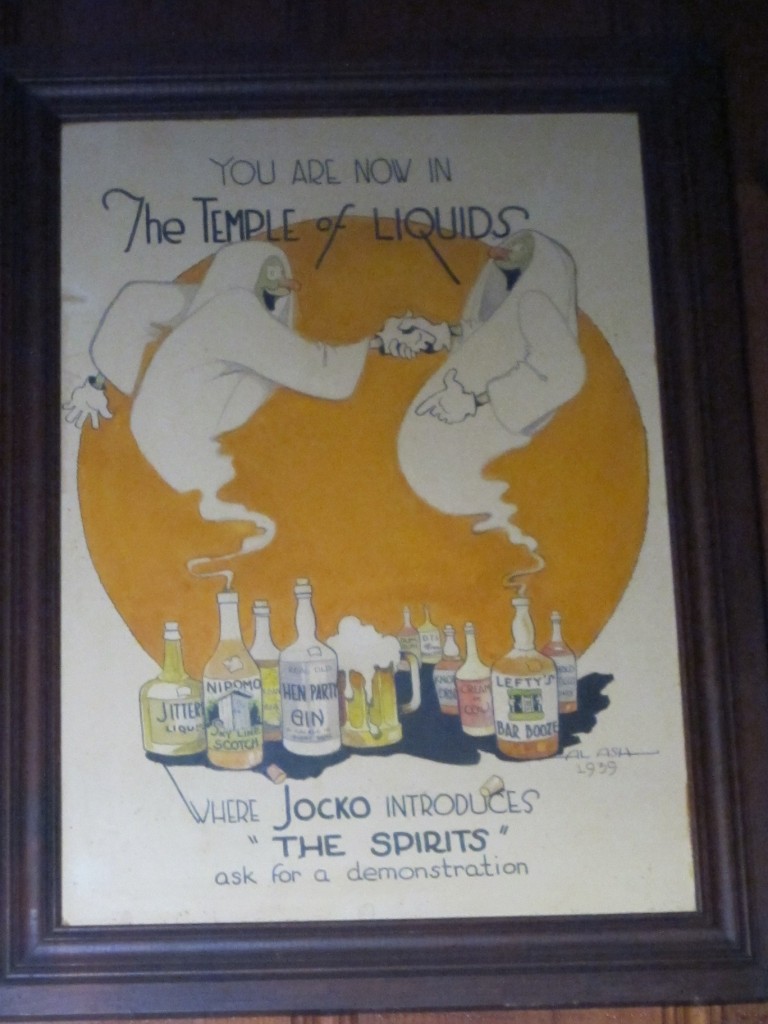 Jocko's Steak House
125 N Thompson Ave  Nipomo, California 93444
(805) 929-3565
Open Fri-Sat 8am-11pm,
Sun-Th 8am-10pm