When I was in high school in the 1970s I was lucky enough to take the Denver and Rio Grande Western Railroad's Rio Grande Zephyr from Ogden, Utah to Denver, Colorado. It was the last non-Amtrak long distance passenger train in America. I wanted to ride her before she disappeared so my Dad took me on the trip as a graduation present. As shown in the photo below the train had many dome cars including an observation dome lounge car on the rear of the train.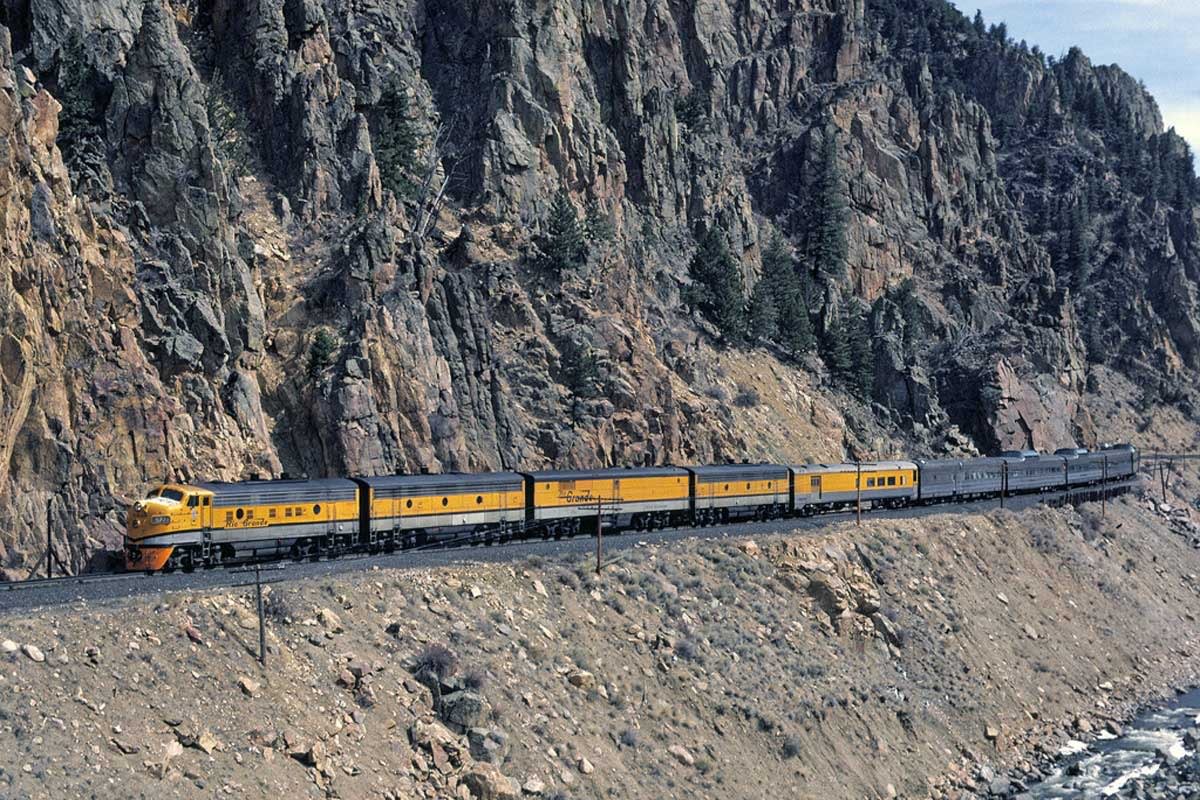 Eating in the dining car was very special on the Zephyr streamliner, with white linen, fine china and silver, a vase of fresh flowers, and fresh Rocky Mountain Trout served while the train was passing the spectacular scenery of the Rockies.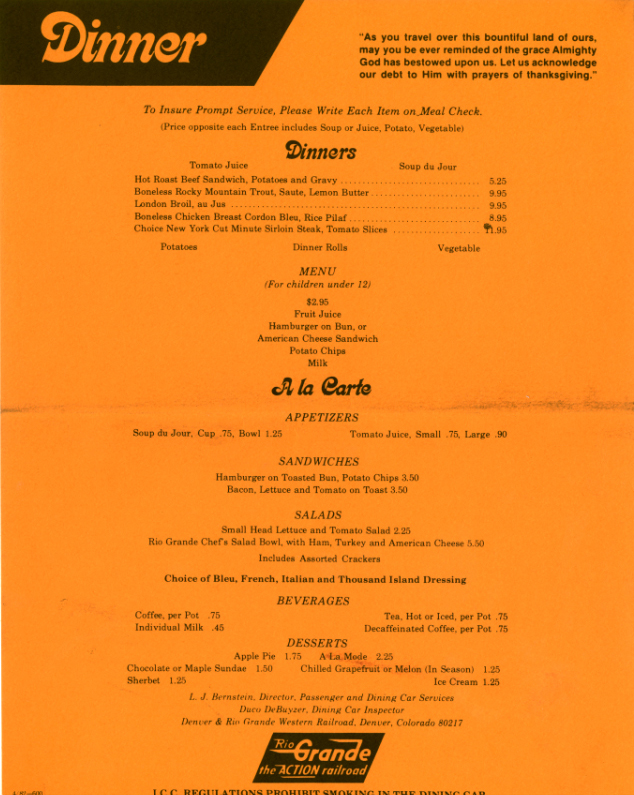 Here's an interesting article about the history of dining aboard passenger trains in the U.S.:
Last call to dinner – Classic Trains Magazine.