It is with much sadness that Le Continental announces the closure on August 10th, 2013, of the Bella Vista restaurant in Woodside, CA, operating since at least 1945 as the Bella Vista (in a roadhouse that dates back to 1927). One of Le Continental's readers notified me a couple of days ago and the news was announced in the Almanac yesterday.
Here is an ad for the restaurant from the San Mateo Times, August 8, 1945: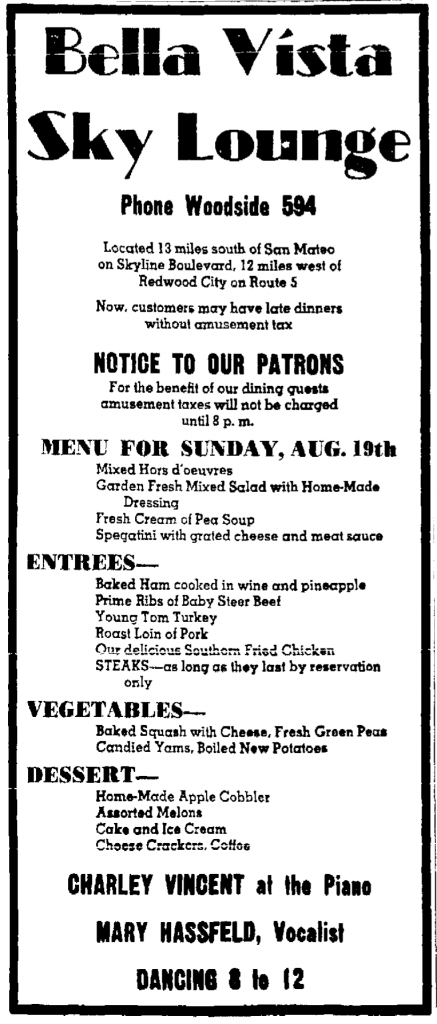 As far as I know, the only remaining classic Continental restaurant in the greater Bay Area is the Iron Gate in Belmont.