In the Woodstock neighborhood of Southeast Portland is a steakhouse that has been owned and operated by the same family since 1964, Country Bill's.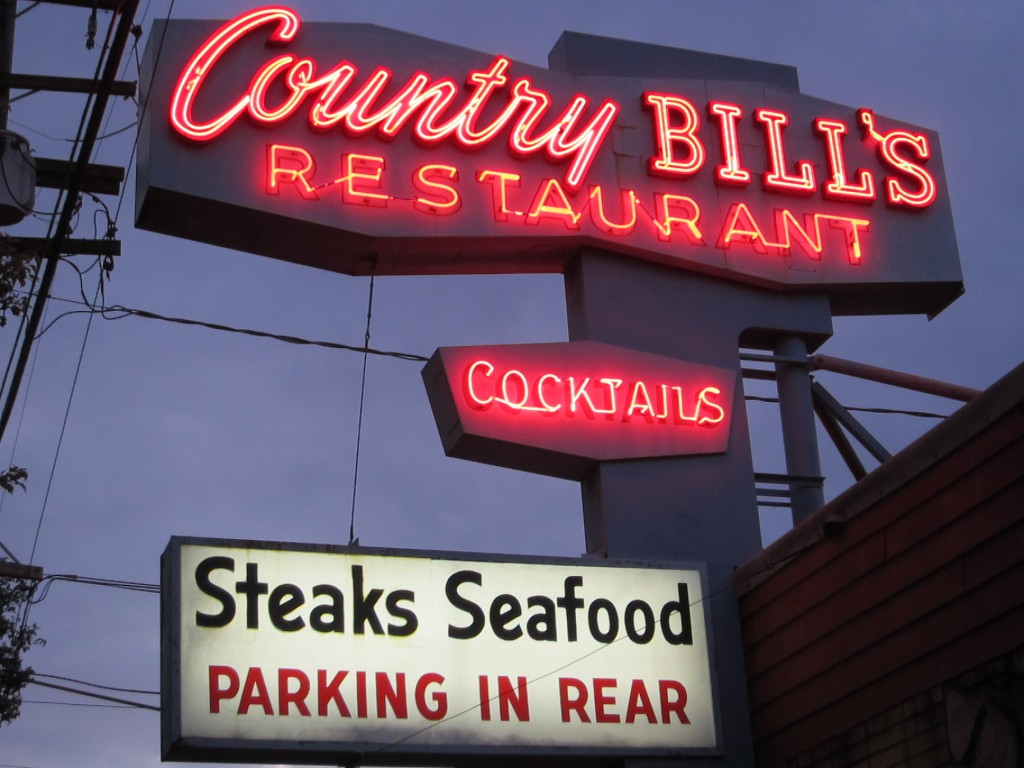 Inside is a large restaurant but the cocktail lounge is where you want to dine, among its red vinyl booths and wood-paneled walls. I'm not sure if they still use the restaurant side because when I went there recently with my Portland friends Drew and Dana we were seated in the lounge.
I had a New York steak, which had nice grill marks and was done just right. The meals are very reasonably priced and come with choice of soup or salad and potato, but you can substitute homemade dumplings and gravy for the potato (or rice pilaf, cottage cheese, vegetables, sliced tomatoes, or cole slaw).
I'm glad my friend suggested this place when I said I wanted to visit an old steakhouse because it has been up for sale since last year as the owners want to retire, and the real estate broker makes its preservation sound unlikely: "I can't tell you how many people tell me they just need something like a nice sports bar or something.". Better go soon!
Country Bill's
4415 SE Woodstock Blvd, Portland, OR 97206
(503) 774-4198
Open for dinner M-Th 4pm-10pm; Fri-Sat 4pm-11pm; Sun 4pm-9pm; bar opens at 3pm daily