During my recent first-time trip to Boston I used a coupon from National car rental for a free day to drive around the outskirts of Boston to see some historic sites. The free days are easy to earn by renting on National if you join their Emerald Club. It's free to join and you get discounts (which you can combine with coupons) and use of Emerald Aisle, which lets you skip the counter and go directly to the lot and pick any car you want. I used to work for the company in college and I still think they are the best rental car company around.
Anyway, I was looking to visit a real, original diner and my friend Elker suggested the Miss Worcester diner in his town of Worcester, which has stood on the site since 1948 across from the Worcester Lunch Car Company, one of the biggest diner manufacturers. The factory is closed but the diner lives on. I ate a light breakfast there to save room for the next stop.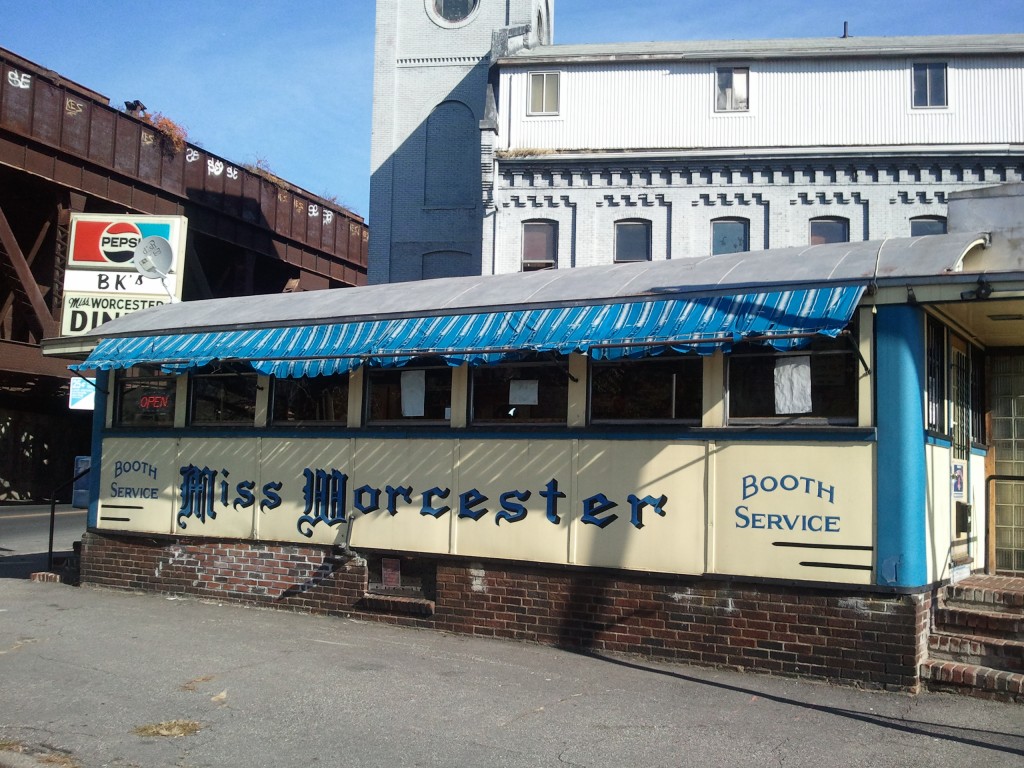 My friend also told me don't miss George's Coney Island, and am I glad I took his advice! This place is an amazing time warp, mostly unchanged from 1940. The restaurant opened at its current location in 1918, but in 1938 George Tsagarelis purchased it and remodeled it in Streamline Modern style, adding a huge 60-foot neon sign designed by Romanoff in 1940. It's still in the same family, and this is the look that remains today!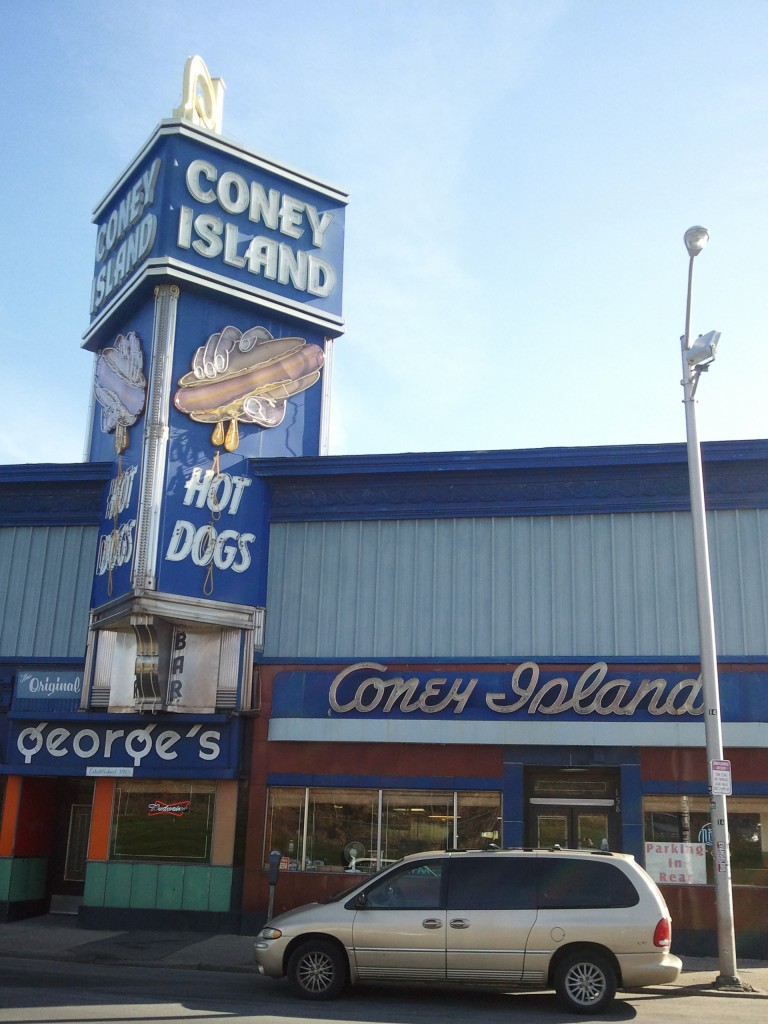 On the right is the luncheonette, which is a large room with a counter you order at and several wooden booths. I ordered their specialty, a hot dog with the works (mustard, chili sauce, and onions) and a beer. Delicious! Total cost: $3.82. (The franks come from Kayem, opened in 1909 in Chelsea, Mass., and still owned by the same family.)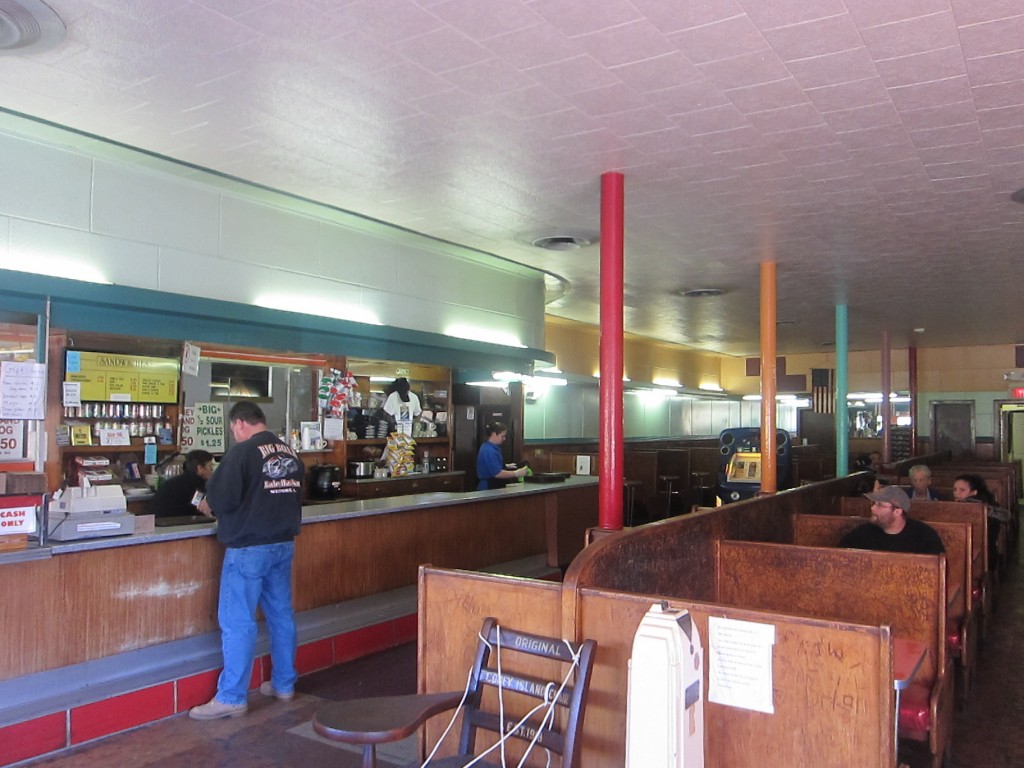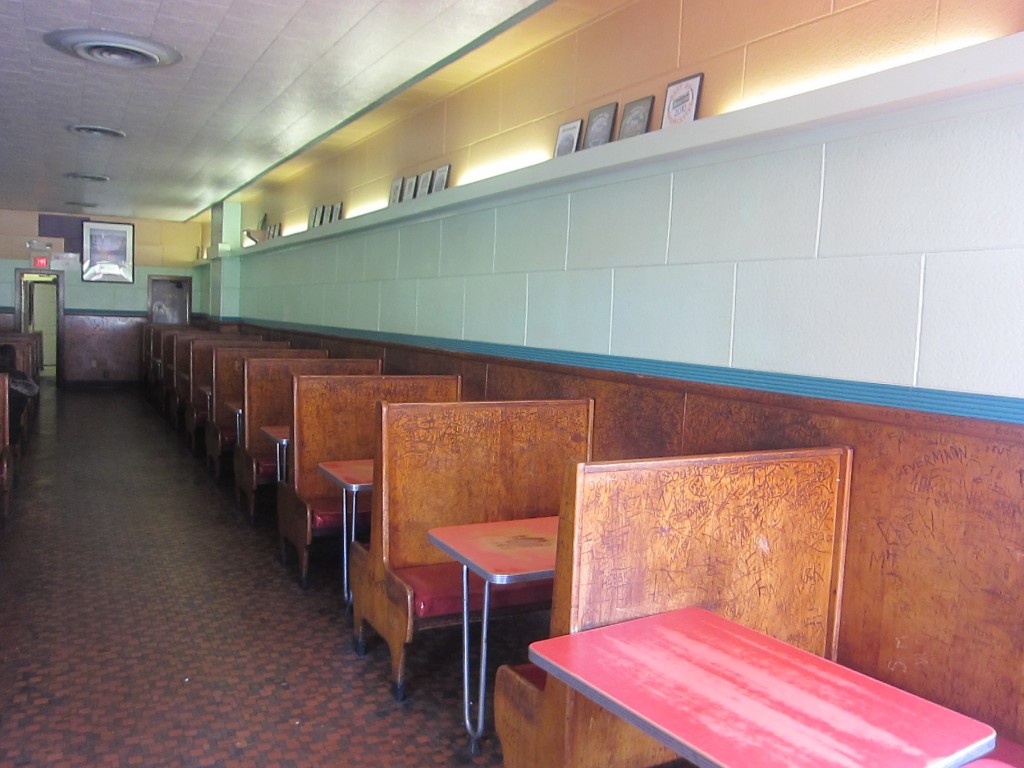 Even more amazing was the bar next door! Practically unchanged since 1938.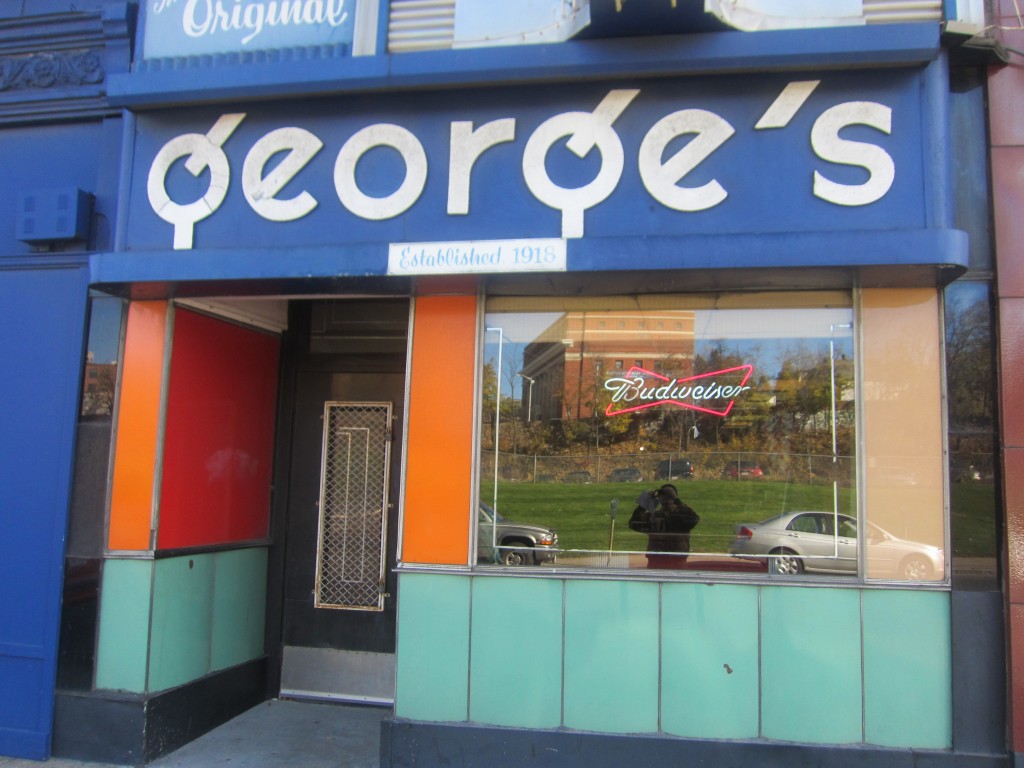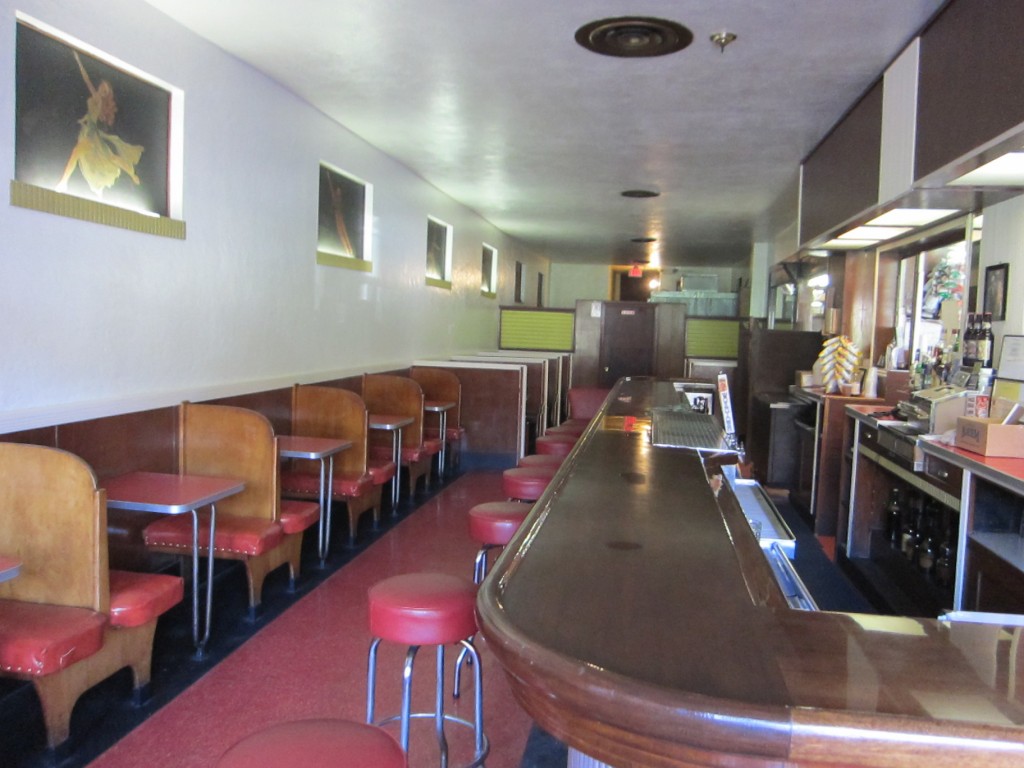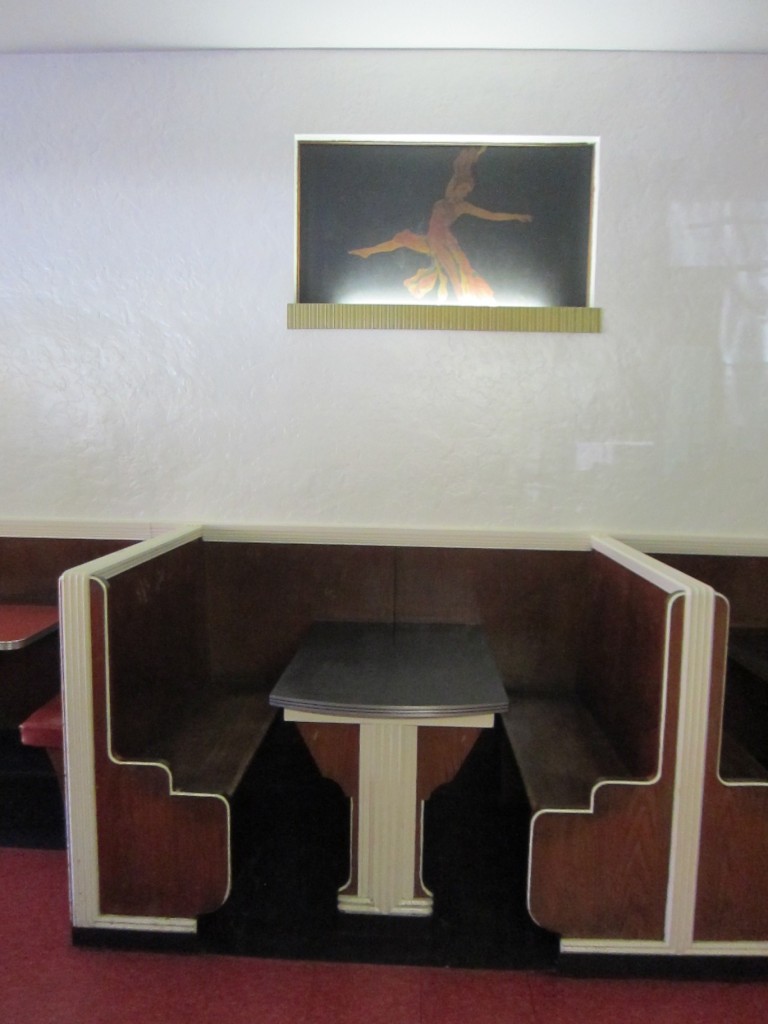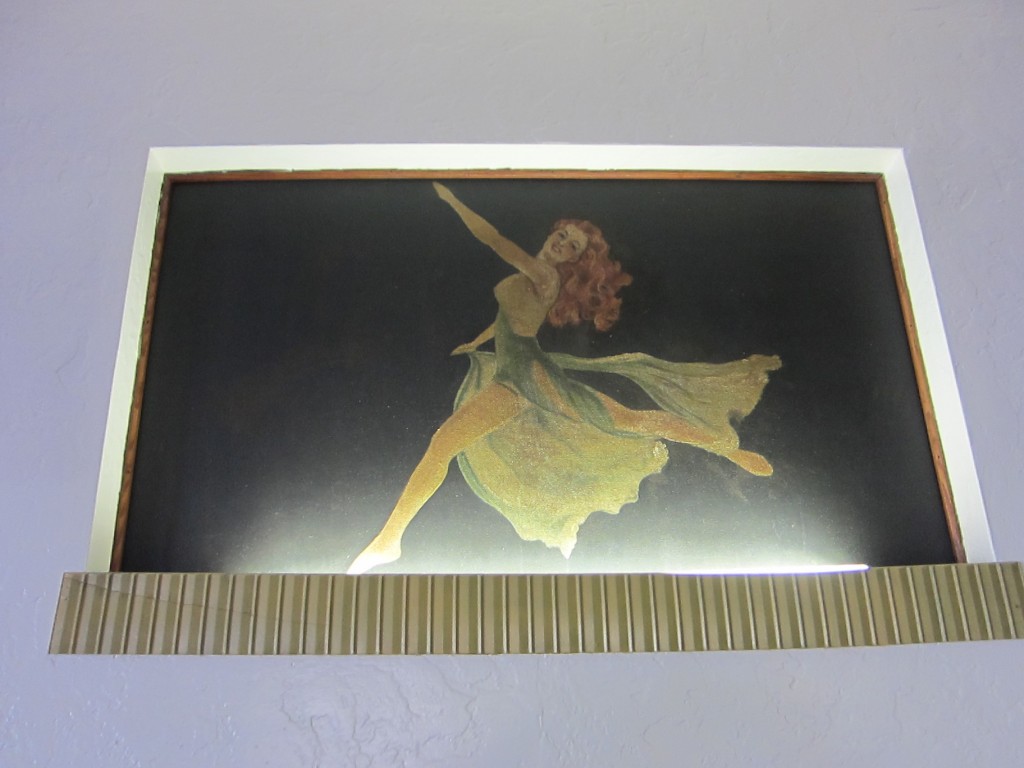 I wished I had time to go back at night to see that enormous animated neon sign in all its glory! Next time… Meanwhile, there are pictures on their website, and a video, though it's not dark enough to see it well.
George's Coney Island
158 Southbridge St, Worcester, MA 01608
508-753-4362
Open Sun 10am – 7pm
Mon, Wed, Thu 10am until around 8pm
Fri, Sat 10am until around 9pm
Closed Tuesdays