Recently I visited my pal Jeff, who is a bartender at the bar in the historic Menger Hotel in San Antonio, which is the oldest bar in Texas – since 1859! I was charmed by the San Antonio's Riverwalk, architecture, and history. And one of my favorite places we went was the historic Grey Moss Inn, serving diners since 1929.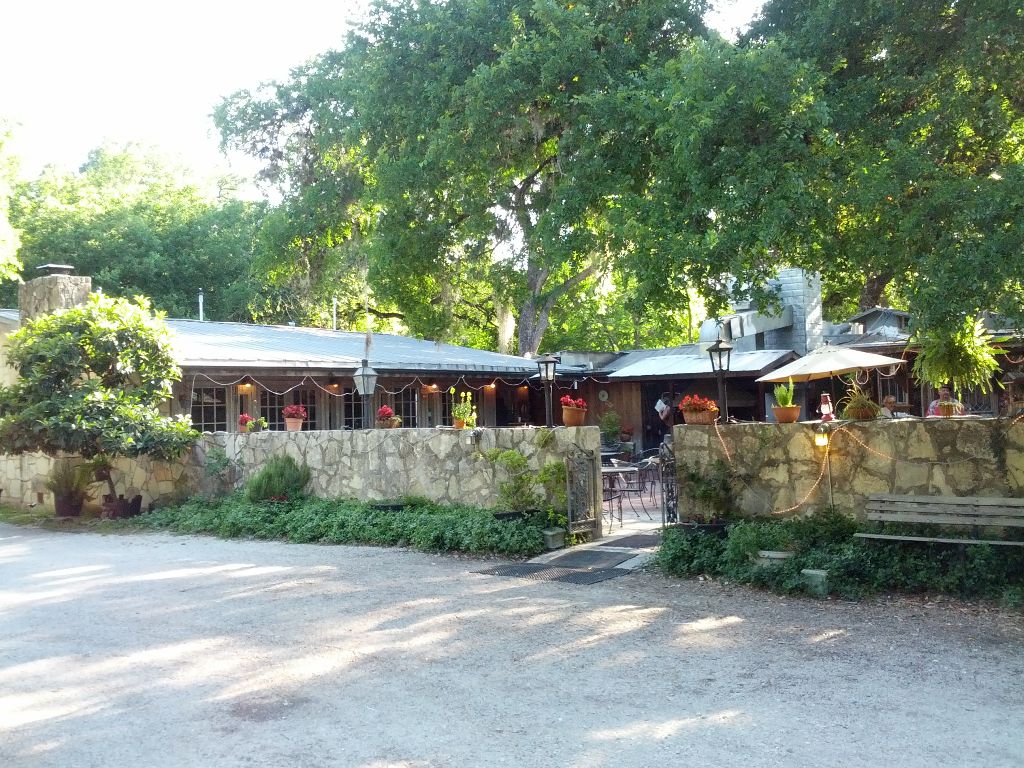 Located in the outskirts of San Antonio in an area called the Grey Woods, the Grey Moss Inn consists of the original stone restaurant from 1929 and several later additions, also built from stone, surrounding a central stone and brick patio with many tables for outdoor dining, all sitting under majestic old Oak trees. It's a very peaceful and lovely spot, with deer roaming the woods behind the restaurant.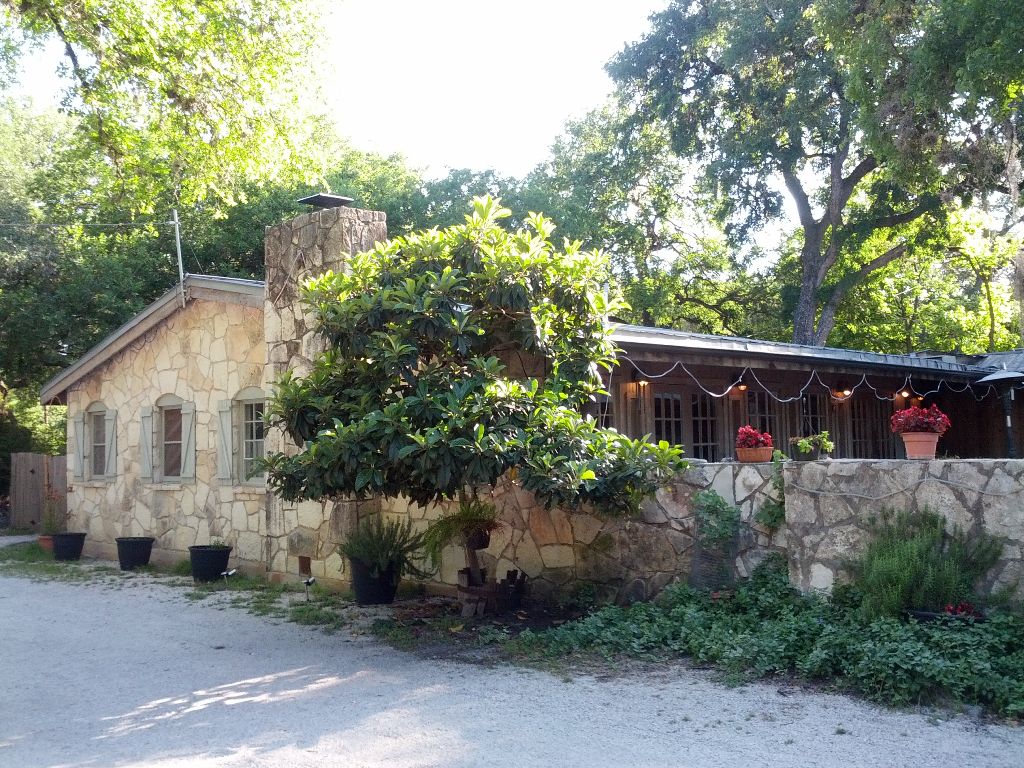 Starting in the 1920's, Grey Woods became a popular place for summer homes of wealthy San Antonians for its scenic beauty and its climate, which is a few degrees cooler than in the city. Mary Howell founded the Inn in 1929, serving her specialty, squash casserole from her garden, which is still served to this day.
We opted to sit inside in the oldest part of the restaurant. The decor is homey and traditional yet classy with linens and stemmed glassware, with massive blobs from colored wax drip candles on each table.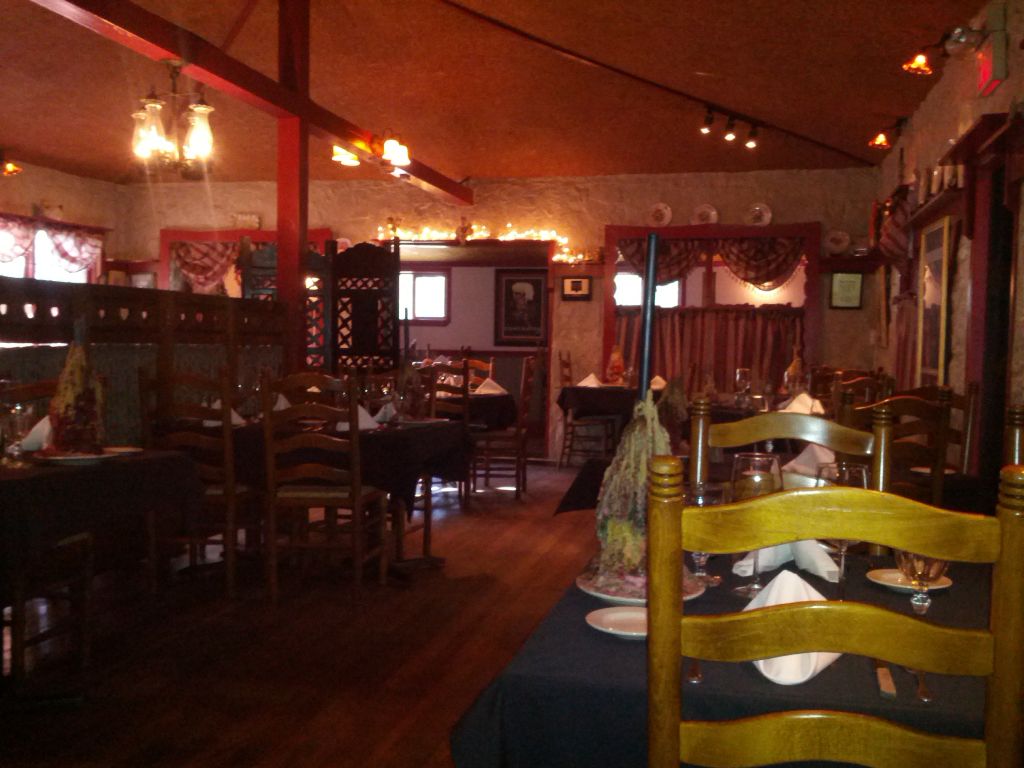 The menu is extensive, but house specialties are aged, choice steaks cooked over a mesquite grill converted from a stone well, that are basted with a secret "witches brew" before cooking. Other specialties include free-range chicken and Texas quail. They make their own salad dressings and pies.
Dinners come with olive twists (house made bread stuffed with sliced olives), a delicious squash casserole (called squash au gratin on the menu, yet it wasn't cheesy), and a creamy twice-baked potato.
My bone-in ribeye steak was tender and flavorful and cooked just right (rare to med. rare).
The service was very friendly and attentive. It was a pleasure chatting with our knowledgeable waiter about the restaurant's history, menu options, and wine selections by the glass. They have an extensive award-winning wine list of other 500 selections and a full bar.
The next time you're in San Antonio it is well worth the drive out to Scenic Loop Road for dinner at the charming and historic Grey Moss Inn.
Grey Moss Inn
19010 Scenic Loop Rd, Helotes, TX 78023
Phone: (210) 695-8301
Open daily 5pm-10pm
Reservations are recommended but not required.