Currently I'm reading Planet Taco: A Global History of Mexican Food by Jeffrey M. Pilcher. It debunks a lot of misconceptions and myths about what is 'authentic' Mexican food by showing the changes in Mexican cuisine through history and its regional variation. Le Continental feels that the word 'authentic' is overused, often misused, and almost always given too much importance when it comes to cuisine. Basically, I think you're better off completely ignoring the word and just eating what you like, not what people say you should like. An 'authentic' Rembrandt is one thing, an 'authentic' taco is quite another (and, in fact, meaningless).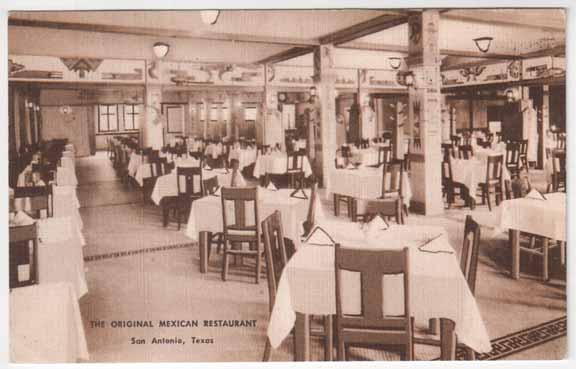 Although there were a few Mexican restaurants in Los Angeles and San Antonio in the 19th century, the spread of Mexican restaurants in America dates back to the turn of the century when Otis M. Farnsworth opened the Original Mexican Restaurant in San Antonio. It was a fancy place, where men had to wear jackets, and waiters in white jackets served enchiladas, chile rellenos, tamales, chili, rice, and beans on individual fine china plates, not as 'combination plates'. Soon, copycat "Original' Mexican restaurants were popping up in Texas. Mexican food in what is now Texas has slowly evolved its own style since it was part of Spain in the 18th century. Early dishes in this area include chili con carne, popular since the mid-19th century, grilled beef steak (carne asada and barbacoa), and wheat flour tortillas, to name a few items. More recently, Tex-Mex has added the puffy taco (a filled deep-fried masa shell, c.1940s), nachos (1940s), and fajitas (1960s).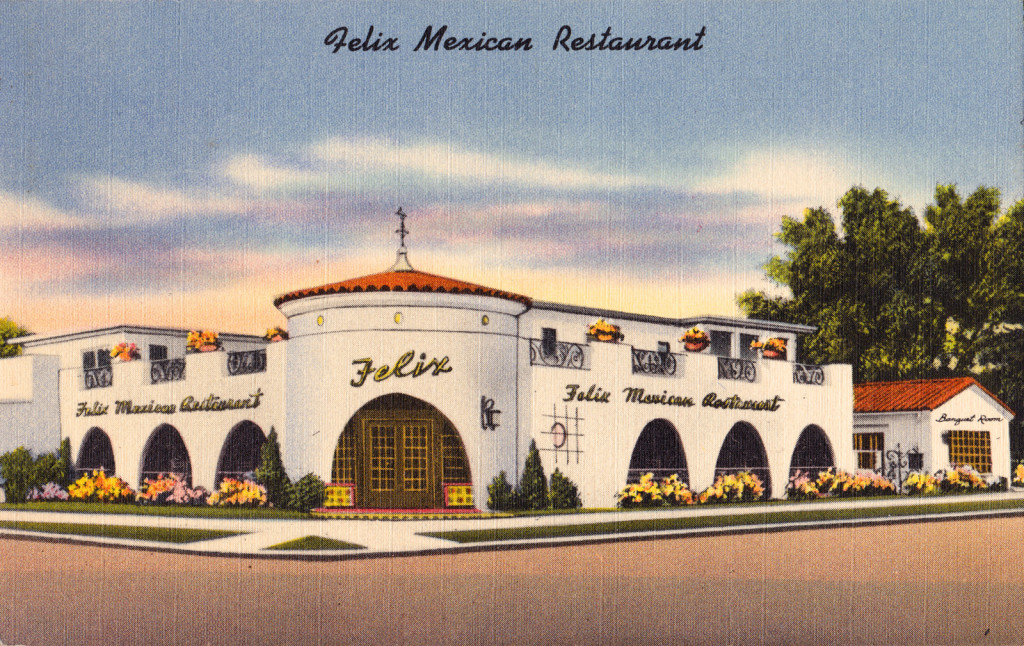 Felix Tijerina was born near Monterrey, Mexico, and moved to Houston as an adult to work at the Original Mexican Restaurant there. In 1929 he opened his own place, the Mexican Inn, and eventually he operated a chain of Felix Mexican Restaurants in Texas, that served Americanized Mexican food such as "spaghetti con chile", tacos, and cheese enchiladas.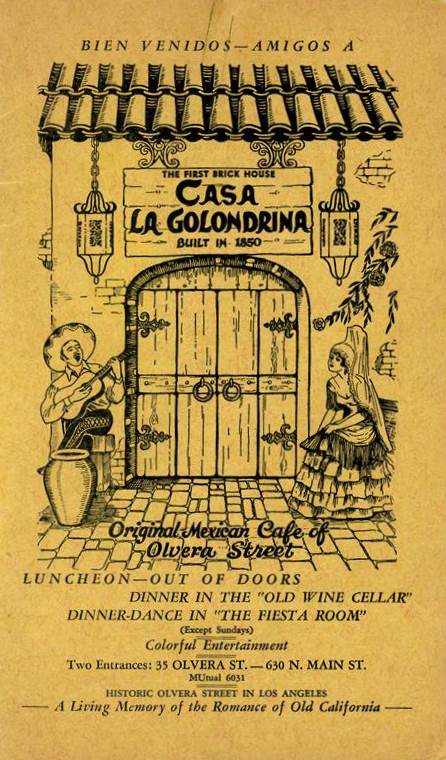 In 1930 Consuelo Castillo de Bonzo, Mexico-born but raised in California, opened Casa La Golondrina on Olvera Street in Los Angeles, promoting it as a "Mexican restaurant" (El Cholo in Los Angeles dates back to 1927, but it offered "Spanish food" in those days). By the 1940s the restaurant was serving 'combination plates' of dishes from Castilla's mother's original recipes. It's still open, by the way, and still operated by the de Bonzo family.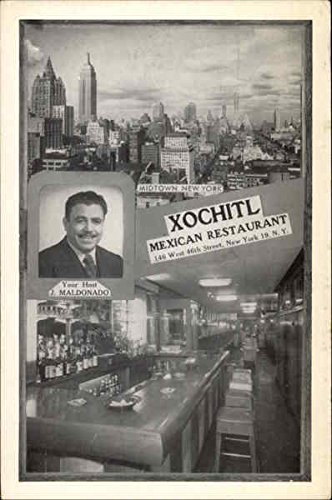 Back east, Juvencio Maldonado, from the Yucatán, and his wife Paz, from Mérida, opened a restaurant called Xóchitl (flower) in 1938 on West 46th Street in New York City. Tortillas were made fresh, and exotic dishes such as mole, chilaquiles, and cactus salad were served, as well as hard shell tacos, enchiladas, and tostadas. He patented the first mechanical taco fryer in 1950 so his chefs didn't have to fry every shell by hand (beating Glen Bell, founder of Taco Bell, by a few years, who developed his own fryer because he didn't know about Maldonado's) and he even sold the pre-made shells to consumers.
Back in San Antonio, Pete and Cruz Cortez opened a small café in the Mercado (the historic market square) in 1941. Today it is still owned by the Cortez family, and it's now a huge place, with a bar, bakery, and restaurant, which is open 24-hours a day.
Upon entering the restaurant there is the panaderia, open since 1957, with a long display case of baked goods for sale. On the right is the entrance to the Mariachi Bar, which was built from oak in 1989. Strolling musicians are a constant presence at Mi Tierra, adding to the festivity. It is customary to pay $5 to a musician after each song performed.
Beyond the panaderia are multiple dining rooms, all brightly lit and decorated colorfully.
The menu is large, with all the typical Mexican entrees, Tex-Mex favorites, breakfast served 24-hours/day, and specialties such as chile rellenos, beef ribs, carnitas, cabrito (goat), the El Rancho Special (simmered beef or pork in sauce), steaks, and chicken mole. A great appetizer is the queso flameado, melted jack cheese topped with housemade sausage.
Make sure you look in the mural banquet room. The walls are covered with a mural of Latino leaders and celebrities called "The American Dream", there's a shrine to Selena, and a portrait of President Clinton jogging while wearing a Mi Tierra t-shirt!
Mi Tierra Cafe
800 Dolorosa #204, San Antonio, TX 78207
210-255-3955
Open daily 24-hours