Last year I had the pleasure of visiting Edinburgh and Glasgow in Scotland, and I realized that I had neglected to post about my visit there when I covered my Europe trips on the blog last year.
On a side street near the central train station, the Cafe Royal in Edinburgh is probably the oldest continuously operating restaurant in the city (though I have not verified that), and perhaps its most beautiful. It opened in 1863 in a Parisian style building by Edinburgh architect Robert Hamilton Paterson, moving from its original 1807 location nearby.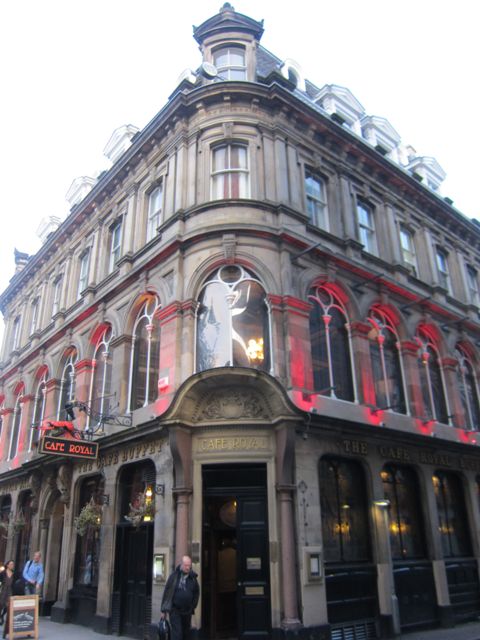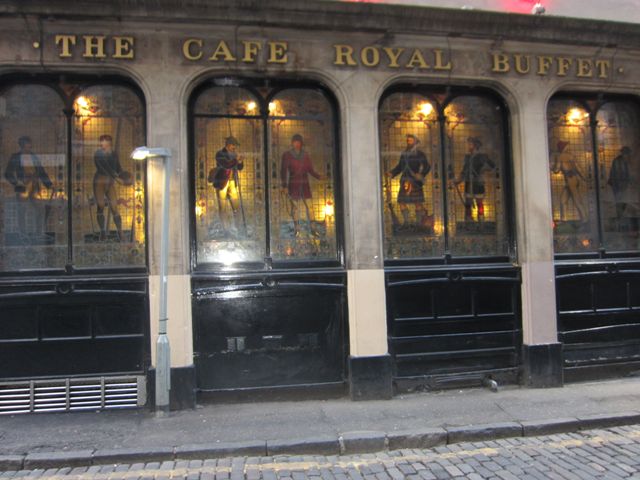 The opulent Victorian and Baroque interior is filled with original carved wood paneling, ornate plaster ceilings, stained glass windows, and Doulton ceramic murals from Edinburgh's 1886 International Exhibition of Industry, Science and Art.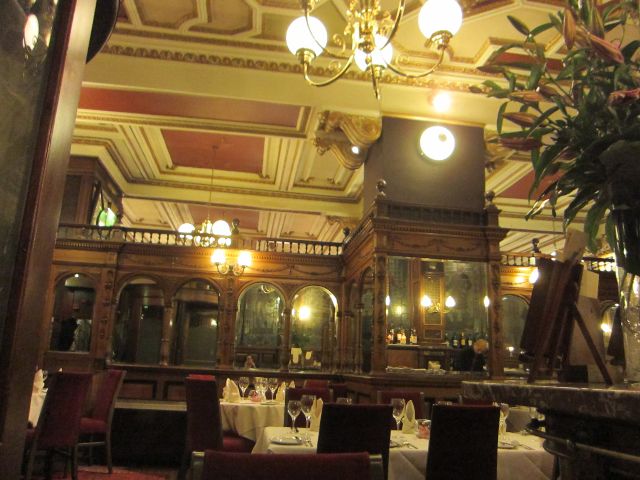 In 1965 Woolworth bought the building and planned to replace the restaurant with an expansion of its store, but a public petition saved the building, which was then listed on the National Register in 1970.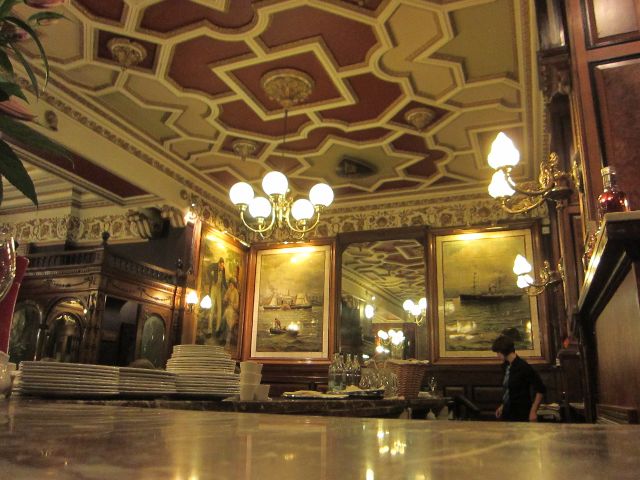 The restaurant specializes in oysters, seafood, and traditional Scottish meat dishes, and the bar has a selection of local real ales on tap and a good whisky list. For an elegant dinner in Edinburgh it will be worth seeking out this restaurant.
The Cafe Royal
19 West Register Street, Edinburgh, Scotland EH2 2AA
Phone:  0131-556-1884
Open Mon-Wed 11am-11pm, Thu 11am-12am, Fri-Sat 11am-1am, Sun 12.30pm-11pm