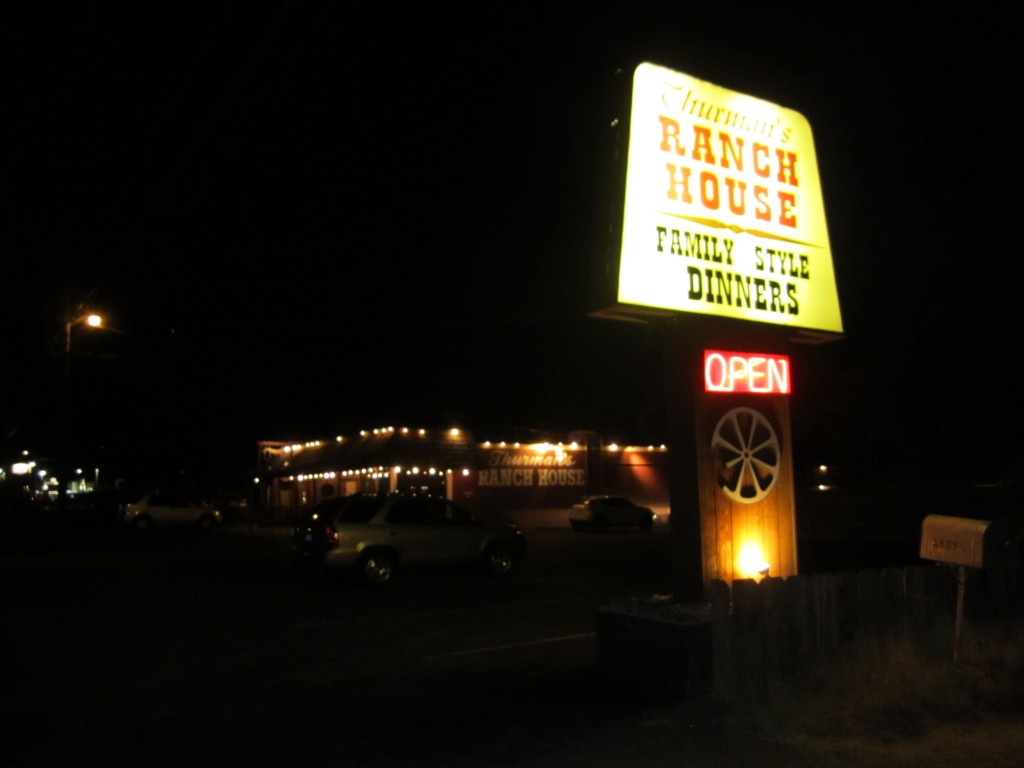 If you are ever in northern Nevada and you want a home-cooked meal at reasonable prices, head to Thurman's Ranch House in Carson City. Open since 1973 on U.S. 50 (the old Lincoln Highway), just east of the U.S. 395 freeway that loops around Carson City. They are open for lunch on weekdays but at dinnertime they serve family-style dinners in the Western U.S. Basque style. Which means you get plenty to eat. Each dinner comes with homemade soup and salad, three sides of your choice, entrée, bread, dessert, plus all the house red wine you can drink! Solo diners can opt for a smaller dinner.
The decor is rustic Western style with a nice bar where you can get a Picon Punch, the Basque cocktail of Torani Amer (since Amer Picon is no longer imported into the US from France), grenadine, soda, and a brandy float.
I suggest making this a stop on a U.S. 50 road trip across Nevada. It's nicknamed "the loneliest road in America", because there are long stretches with not much to see. But I find it a fascinating journey of ancient petroglyphs, Pony Express stage stops, and tiny towns, with two wonderful wild west railroad towns at either end, Virginia City and Ely.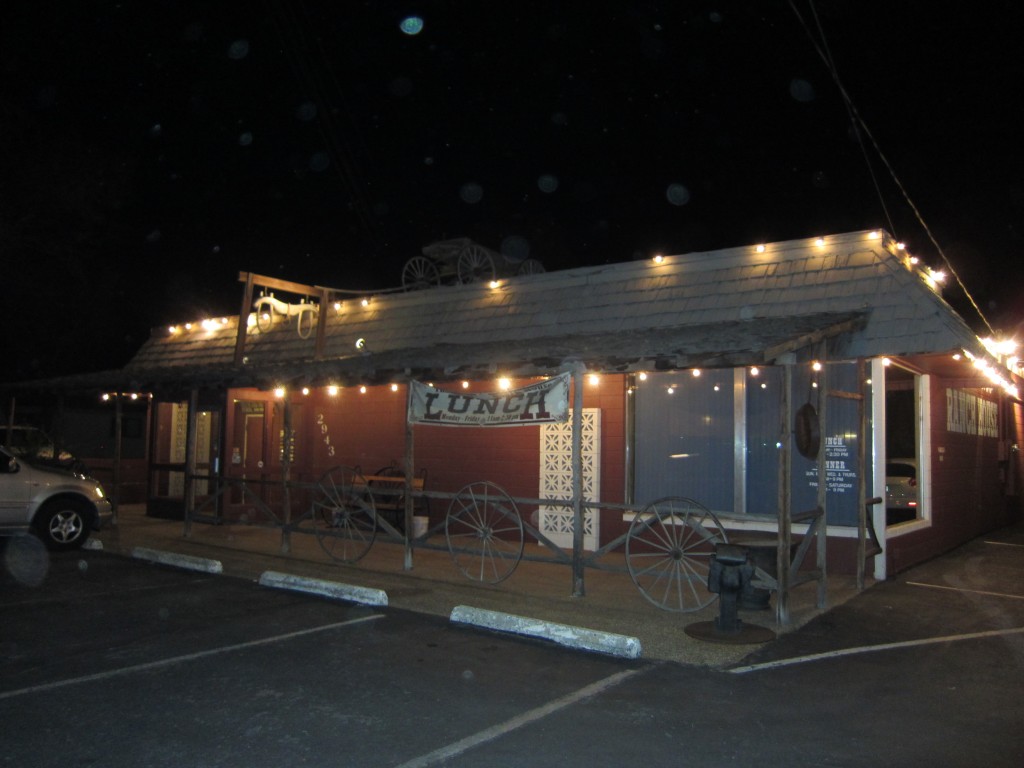 Thurman's Ranch House
2943 US Highway 50 E, Carson City, NV 89701
(775) 883-1773
Open: lunch Mon-Fri 11:00a-2:30pm, dinner daily
But call first because some web sites state they are closed on Tuesday.