One my recent visit to Paris, I met up with some friends from the bay area for drinks at Le Déli-Cieux on the roof of Printemps department store (a wonderful, inexpensive, "under-the-radar" spot for a champagne and a light meal with an incredible view of Paris – take the elevator to the 9th floor). Afterwards we had drinks at Harry's, and then headed for a restaurant we heard good things about, only to find it closed on Mondays. We were in the 9th district (Faubourg-Montmartre) so I suggested we check out one of the oldest restaurants in Paris (which I had on my list).
There was a line at Chez Chartier when we arrived very hungry, but the line moved pretty fast as the restaurant is a big place. Originally opened in 1896 by the Chartier brothers, Frédéric and Camille, by the name Le Bouillon Chartier as a brasserie for the working classes to dine on a meat and vegetable stew (bouillon).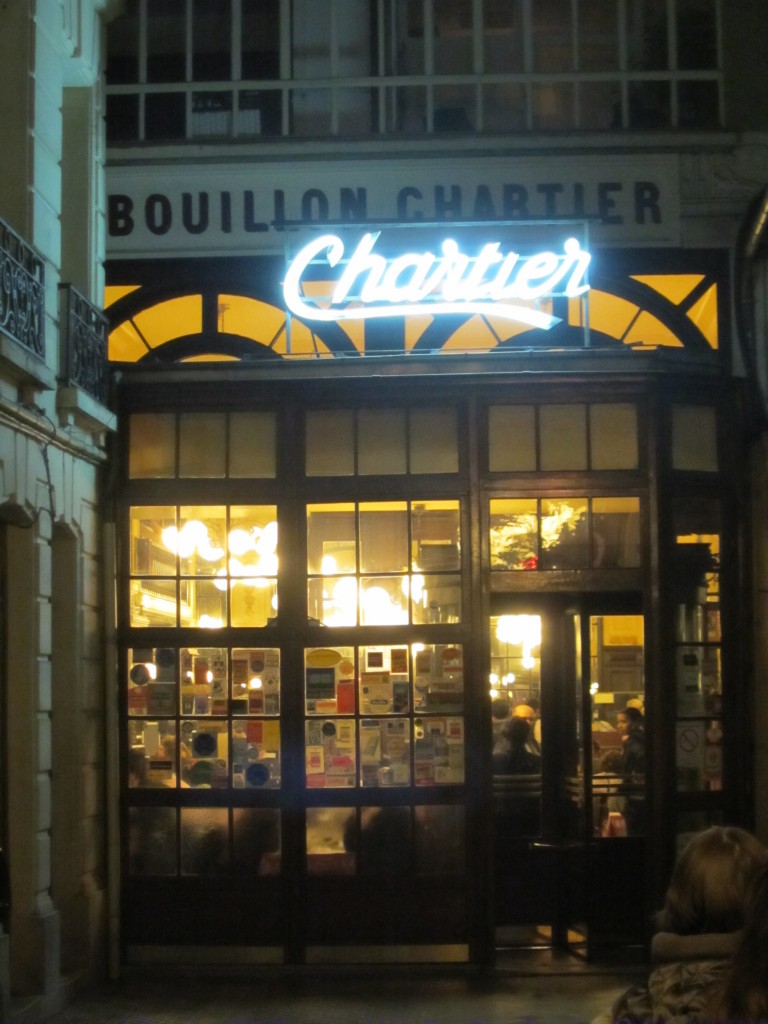 The dining room hasn't changed much since it was designed in the Belle Époque era. The ceiling is very high and there is a mezzanine with additional seating. There is a skylight, dark wood and mirrors on the walls, and hat racks all the way down the center of the space. It was very crowded and bustling with waiters wearing the traditional rondin, a black waistcoat with many pockets, and long white aprons.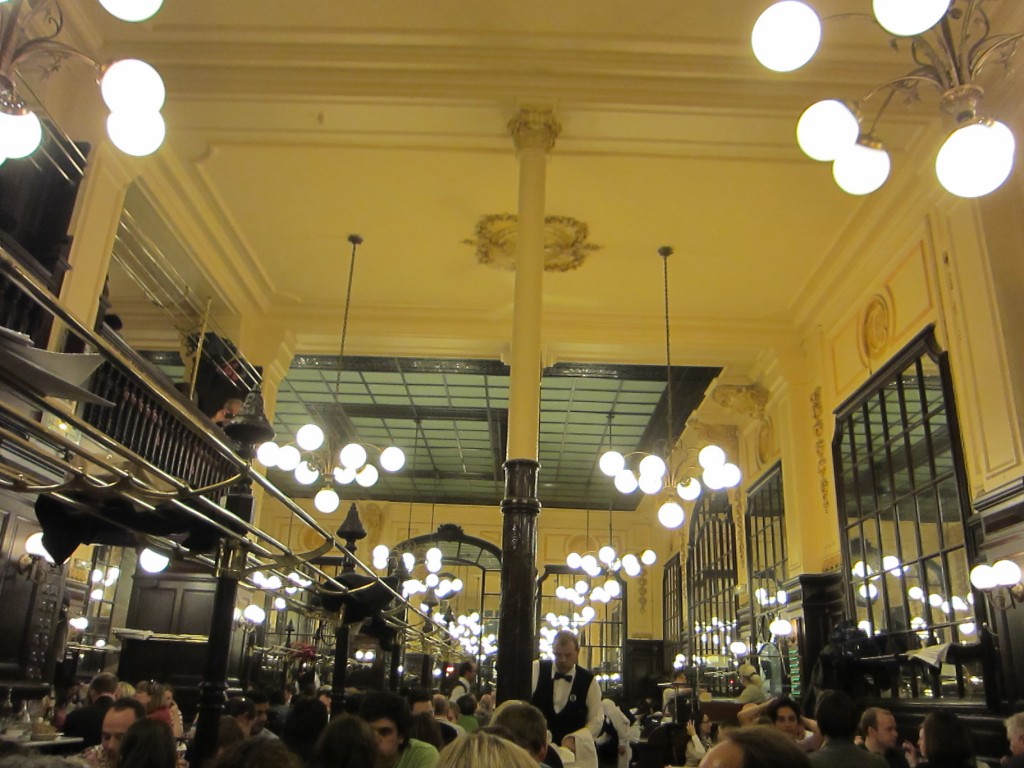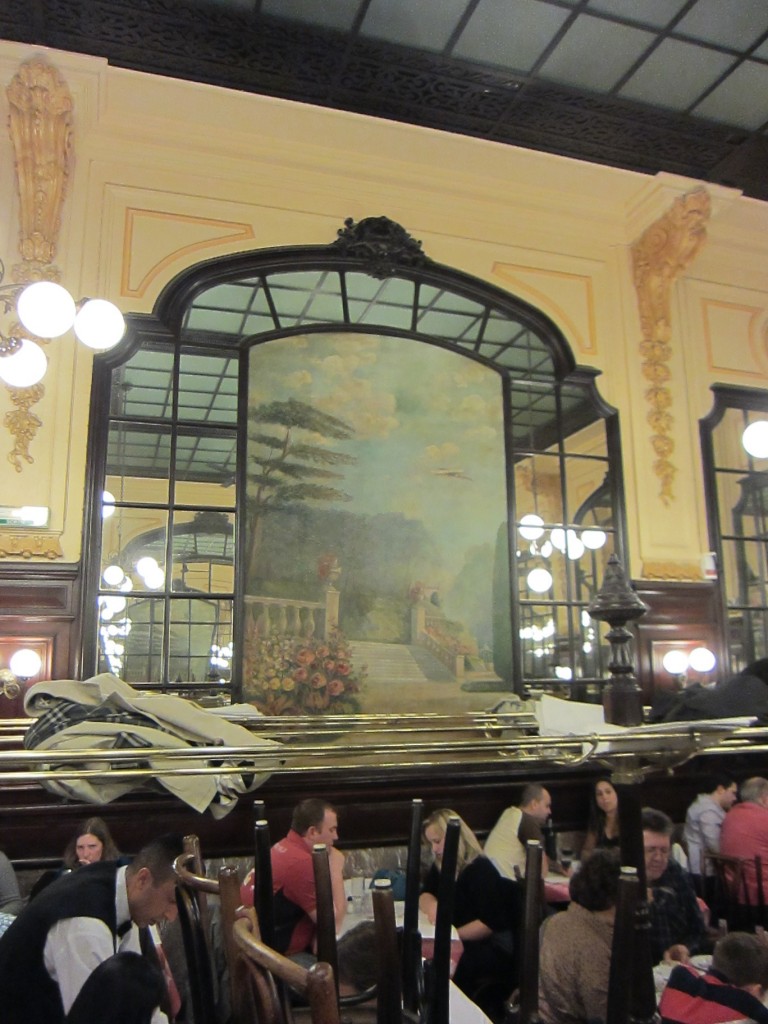 My advice is to go with a friend who speaks some French because the waiters are very busy and don't have time to translate every item on the extensive menu of basic traditional French food at reasonable prices. They aren't brusque, but they are fast and efficient (like at Tadich Grill in San Francisco). Despite the beautiful décor and fancy dressed waiters, it's a fairly casual restaurant. The waiter writes down your order on the tablecloth so there's no question about what you ordered later on. Good luck reading it though!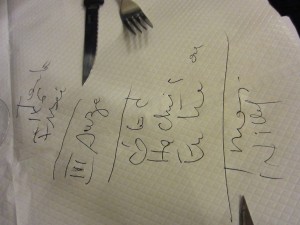 The food was simple and pretty good, yet nothing truly memorable. Your best bet is to stick with the classics, which is pretty much all they serve. I ordered the frisee salad with bacon and steak frites. I recommend skipping dessert, as we tried three of them, and they ranged from so-so to awful (including their famous Chantilly cream).
Eating here is mostly about the setting, not about the food. And brush up on your French, or bring a French-speaking friend because when the waiter stares at you while you mangle his language it can be a little unnerving.
Chez Chartier
7 Rue du Faubourg Montmartre, 75009
+33 1 47 70 86 29
Open daily 11:30am-10pm
[mappress width="100%" height="400″ mapid="31″]