The Parker House (now the Omni Parker House) hotel opened in 1855 in the heart of Boston, making it the oldest continuously operated hotel in the United States. Parker's restaurant, which dates way back to 1832 when Harvey Parker took over Hunt's Cafe, introduced or popularized many now famous recipes, including Parker House rolls, Boston cream pie, lemon meringue pie, and Boston baked scrod (arguably it is not a specific fish, instead it is the best local white-fleshed fish available, though often it is cod).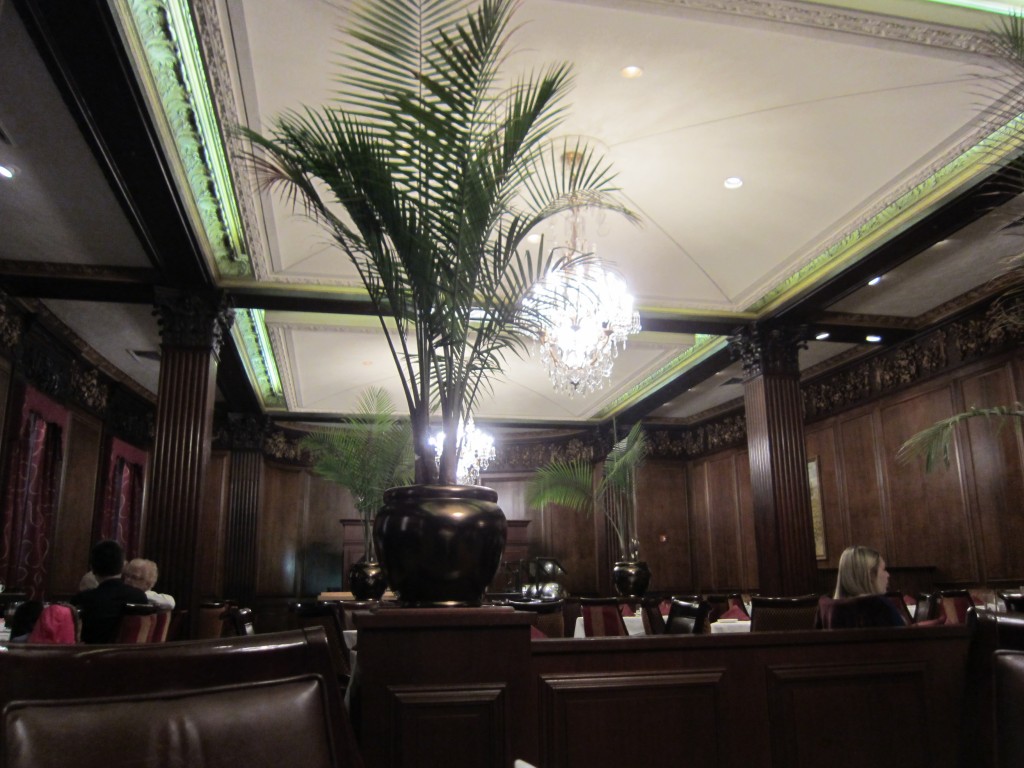 In the second half of the nineteenth century, many notable writers and intellectuals met for dining and drinking at Parker's on the last Saturday afternoon of every month. The men-only Saturday Club included Ralph Waldo Emerson, Nathaniel Hawthorne, Henry Wadsworth Longfellow, Francis Parkman, Dr. Oliver Wendell Holmes, and many others.
Many famous politicians and stars of stage and screen have stayed at the Parker House, but perhaps the most notorious guest was John Wilkes Booth, who stayed there and ate at Parker's a few days before he assassinated President Lincoln (his brother was a successful actor in New England and was appearing at the Boston Theater). More trivia: Ho Chi Minh (future leader of Vietnam) baked Parker House rolls in the bakery in 1911-13, and Malcolm X was a busboy at Parker's in the 1940s.
On my recent visit for a late lunch (to a nearly empty restaurant) I enjoyed the delectable baked Boston scrod with Parker House rolls (which I could not stop eating!), but I was somewhat disappointed after ordering Boston Cream Pie when the waitress brought me their new, single serving version of the "pie". She assured me that the ingredients are the same, but this was more like a cold, dense vanilla cake. I looked up the recipe online and the basic ingredients are sponge cake, vanilla custard, and a chocolate glaze, which didn't seem to be the recipe served here. Is this the original, which has been modified over the years?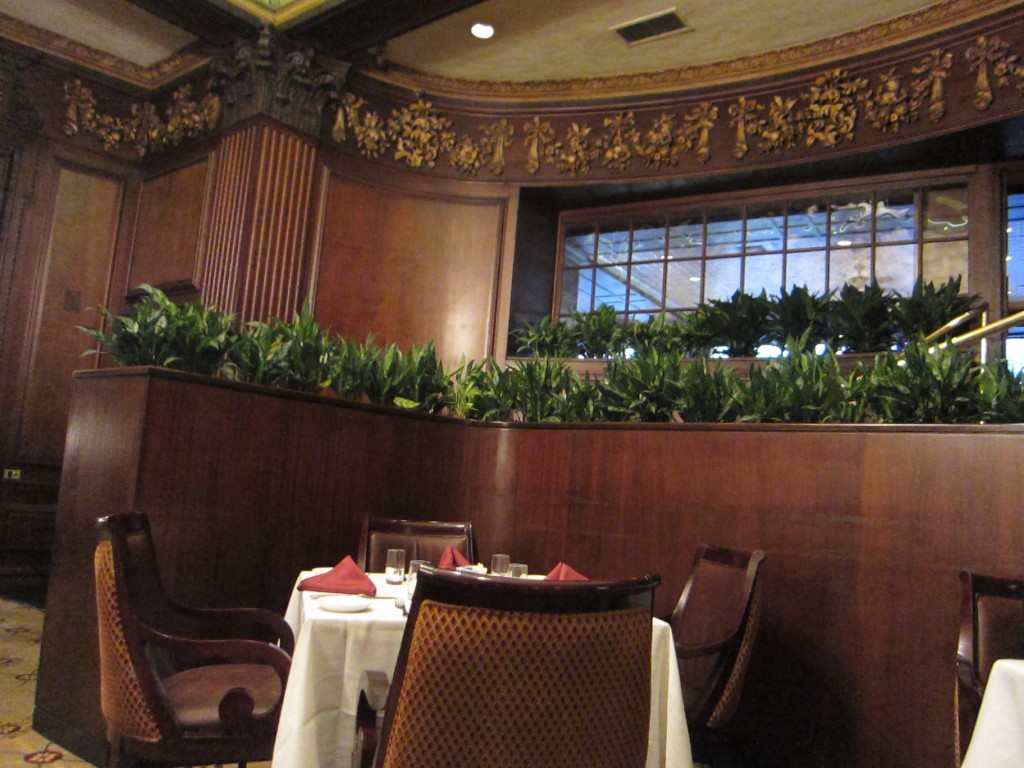 A brief history of the Parker House and restaurant.
Omni Parker House
(617) 227-8600
Parker's Restaurant hours:
Breakfast M-F 6:30am-11:00am, Sat 7:00am-12:00pm
Lunch M-F 11:30am-2:00pm, Sat 12:00pm-2:00pm, Sun – bar only
Dinner Mon-Th 5:30pm-10:00pm, Fri & Sat 5:00pm-10:00pm, Sun – bar only
Brunch Sat & Sun 11:30am-2:00pm
[mappress width="100%" height="400″ mapid="6″]