Opened at its original location in San Antonio in 1917 by German immigrant 'Papa' Fritz Schilo, Schilo's Delicatessen has been serving customers hearty German & deli food at its present location since 1942.
The main dining room looks like it dates back farther than 1942 (perhaps it was another restaurant before Schilo's?) with its pressed tin ceiling, wooden booths on one side, a deli counter on the opposite side, wooden tables and chairs on beautiful tile floors, and many windows to let in plenty of natural light during lunchtime.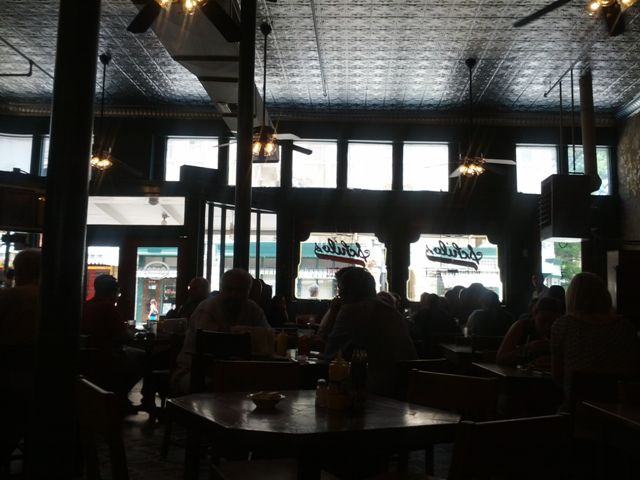 They are famous for their homemade root beer, split pea soup, potato pancakes, and the Reuben sandwich on dark rye. I tried all the above, but I could have just had a large bowl of soup and a root beer and left satisfied. Their split pea soup is one of the best I've ever had. But the Reuben was a bit of a disappointment as the bread got a bit soggy from the sauerkraut.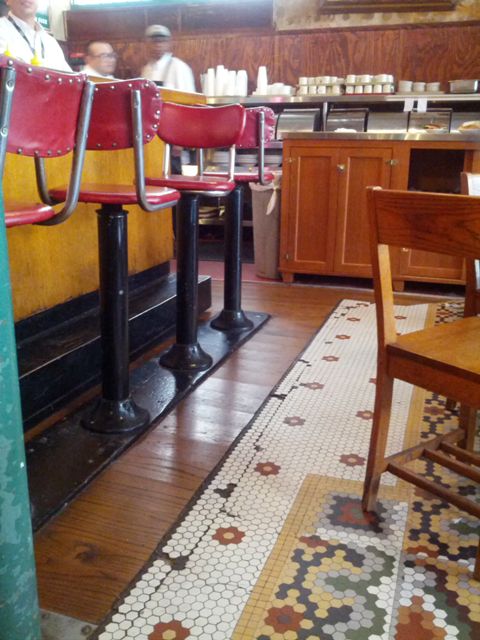 During your visit make sure you look in the side dining room, which is filled with taxidermy, old postcards, and photographs.
Schilo's Delicatessen
424 E. Commerce St., San Antonio, TX 78205
Phone: (210) 223-6692
Open Mon-Sat 7:00am – 8:30pm, closed Sunday